Okay, more pictures of me wearing clothes. I'd probably get more followers if I posted pictures of me not wearing clothes…but then again, maybe not. Like I said previously, I got a bit carried away on ordering various clothing boxes. I'm only getting Stitch Fix every three months, so you'll have to wait on a post for that one. But! I've got TWO Amazon Prime Wardrobe orders to show off. My first one is the Personal Shopper selection that was remarkably subpar.
Amazon Personal Shopper, 01/2020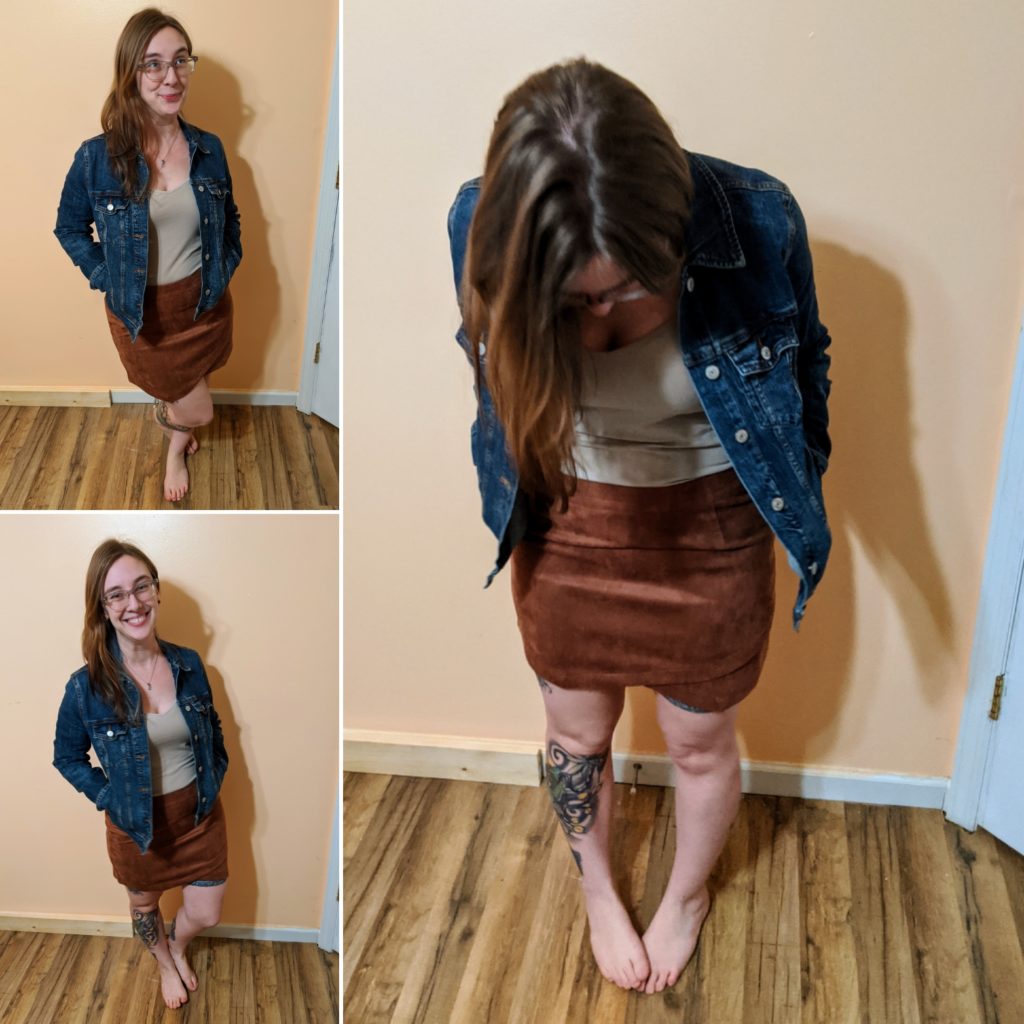 This skirt was actually a total surprise to me when I tried it on. The way Personal Shopper works is they pick about 15 items and you narrow it down to 8 to try on. I couldn't find 8 things that I genuinely wanted to try, so I got this skirt on a whim and actually really liked it! But it was pretty short and cost $40. I couldn't justify keeping it.
---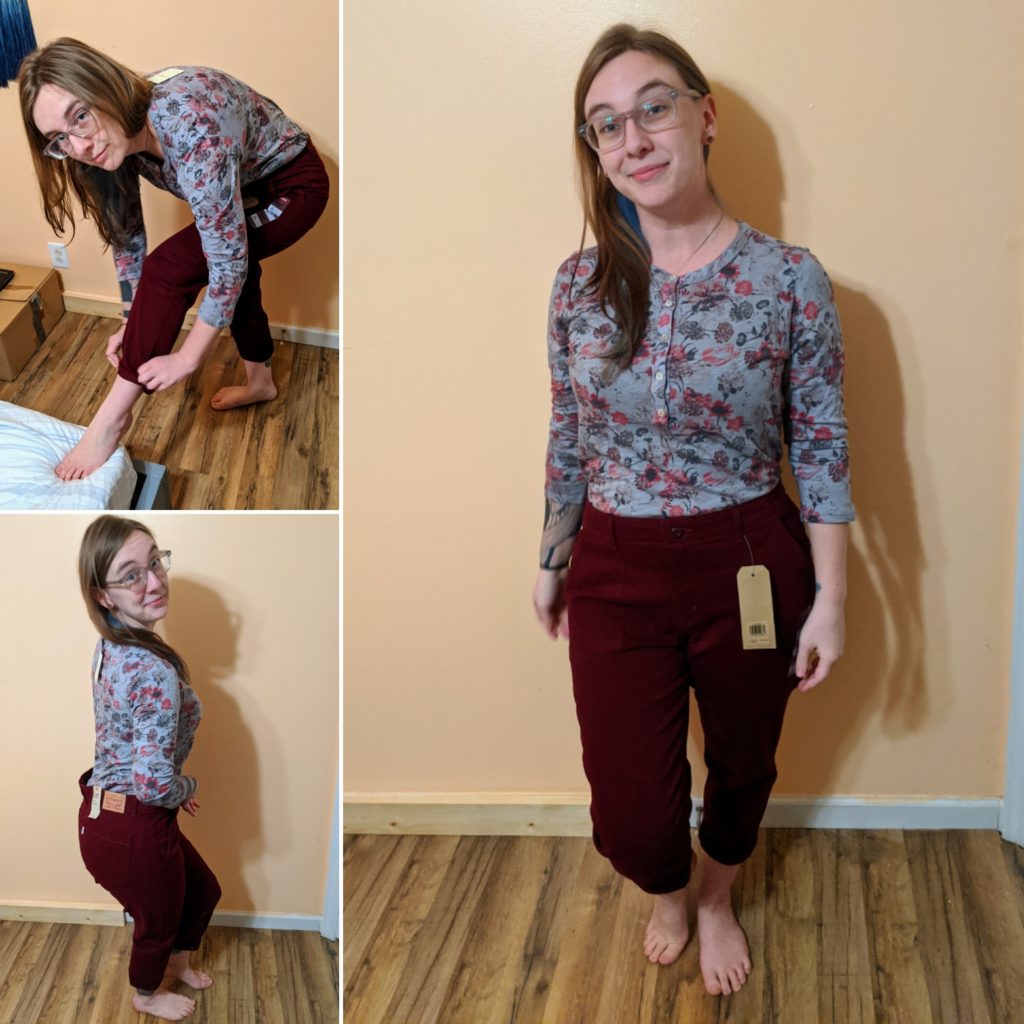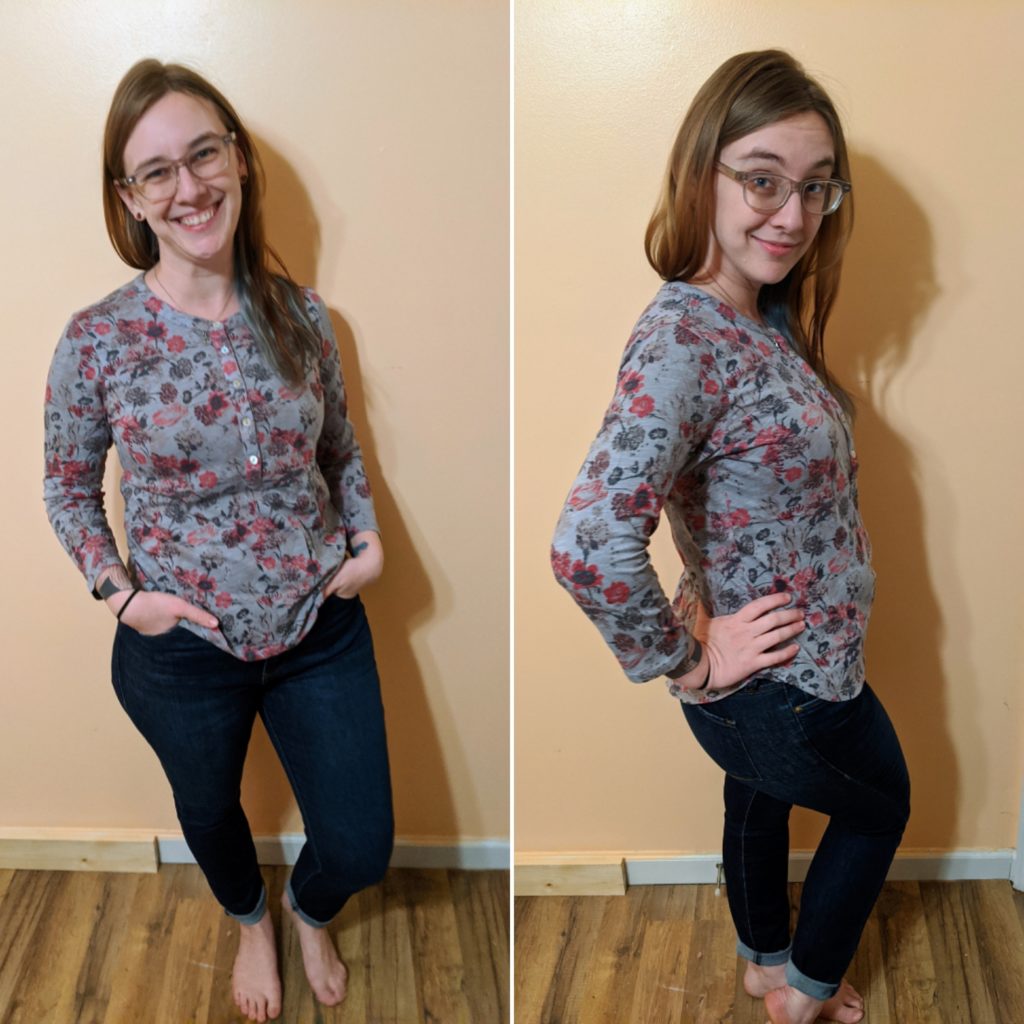 The red jeans and floral top in these pictures, however, were exactly the opposite from the skirt. I was really looking forward to getting them and ended up being pretty disappointed. The jeans were WAY too big. I've lost weight since I started taking Pilates, and I guess I didn't realize how much. I ordered a Size 12 and I needed a Size 8. Oops. I've thought about ordering them again in a smaller size – they're only $18. I just haven't done it yet. The top fit fine and was nice enough, but I wanted it to wear with the red jeans. Plus it was $35 and just didn't feel like a $35 top.
---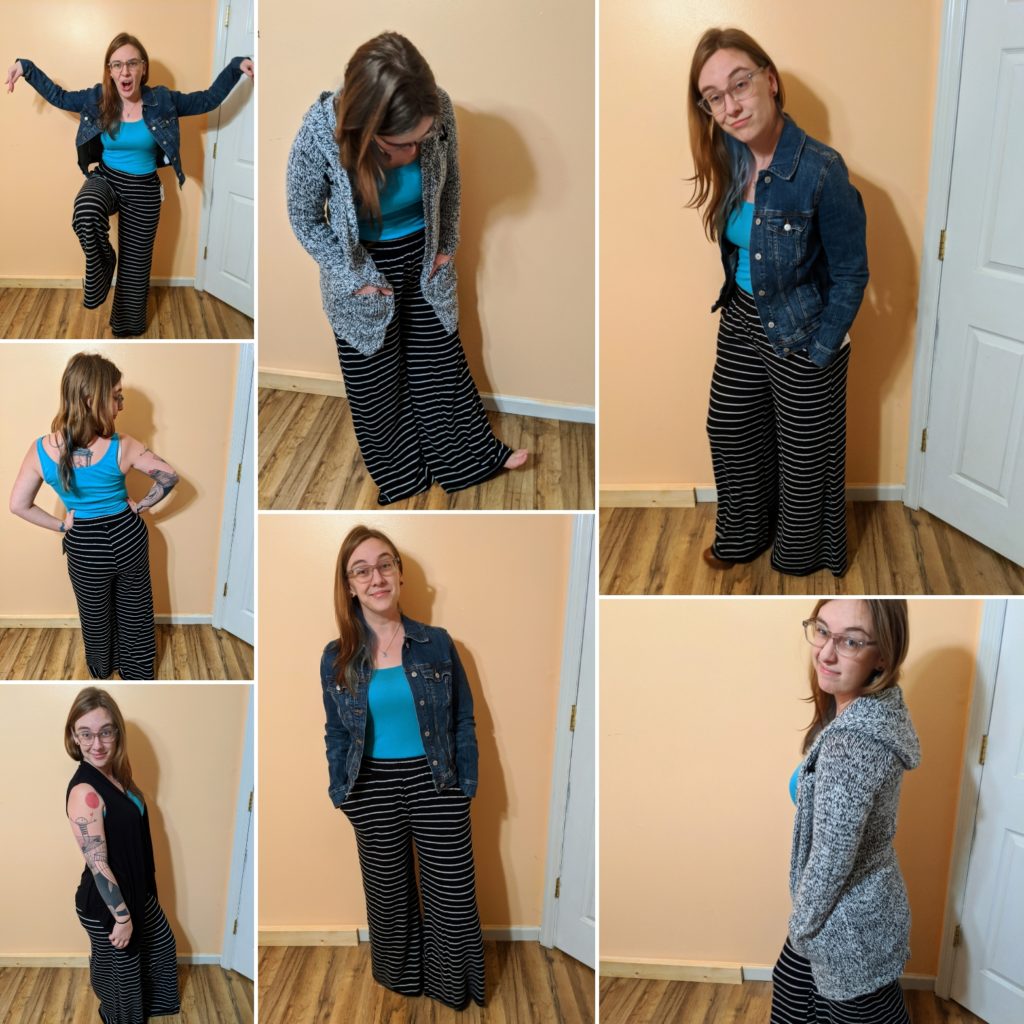 I cannot express to you how badly I want some hella wide-legged pants. I DESPERATELY WANT SOME. These came soooooo close to being what I want. SO CLOSE. They were a smidge too long, so I'd need to wear some low heels with them. And I didn't love the horizontal stripes. Such a boring pattern. Plus, they didn't line the fabric up when they sewed them, so the lines didn't go smoothly all the way across my body. The hunt continues!
---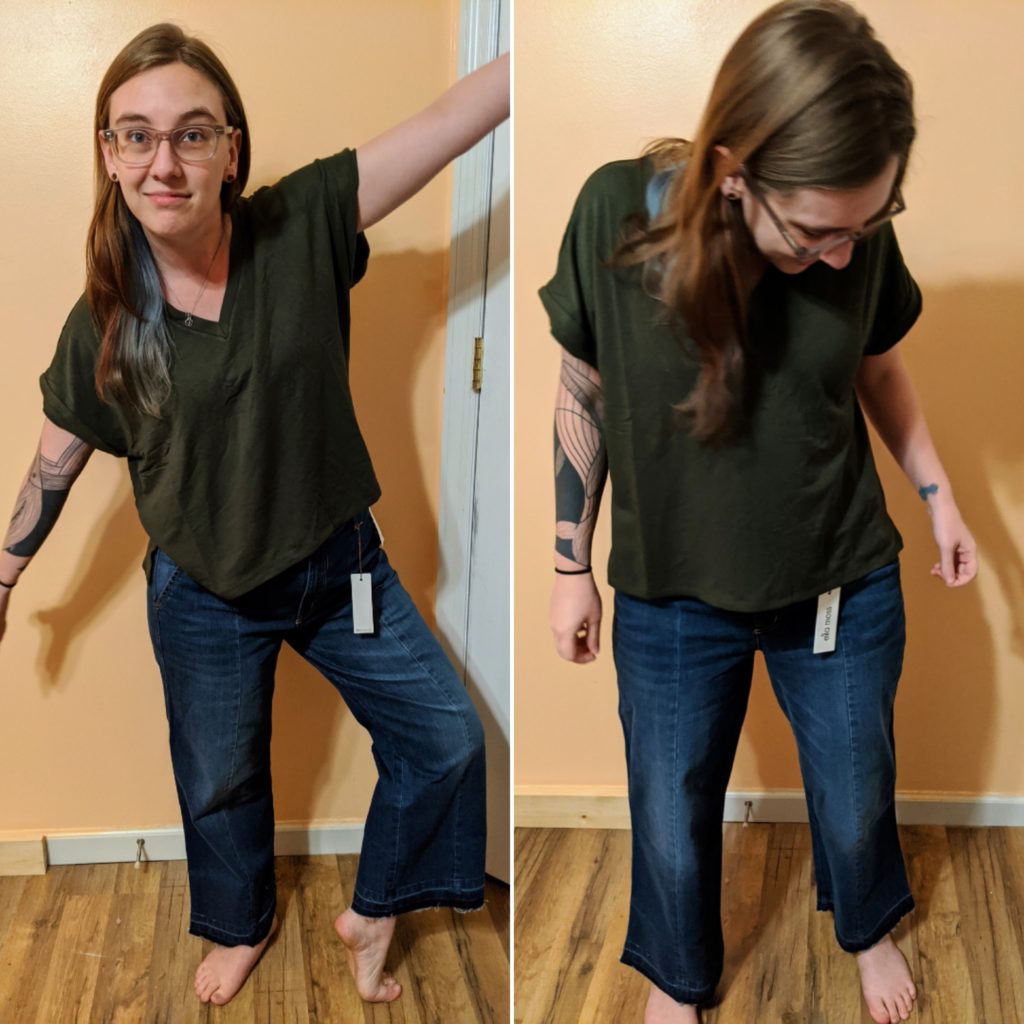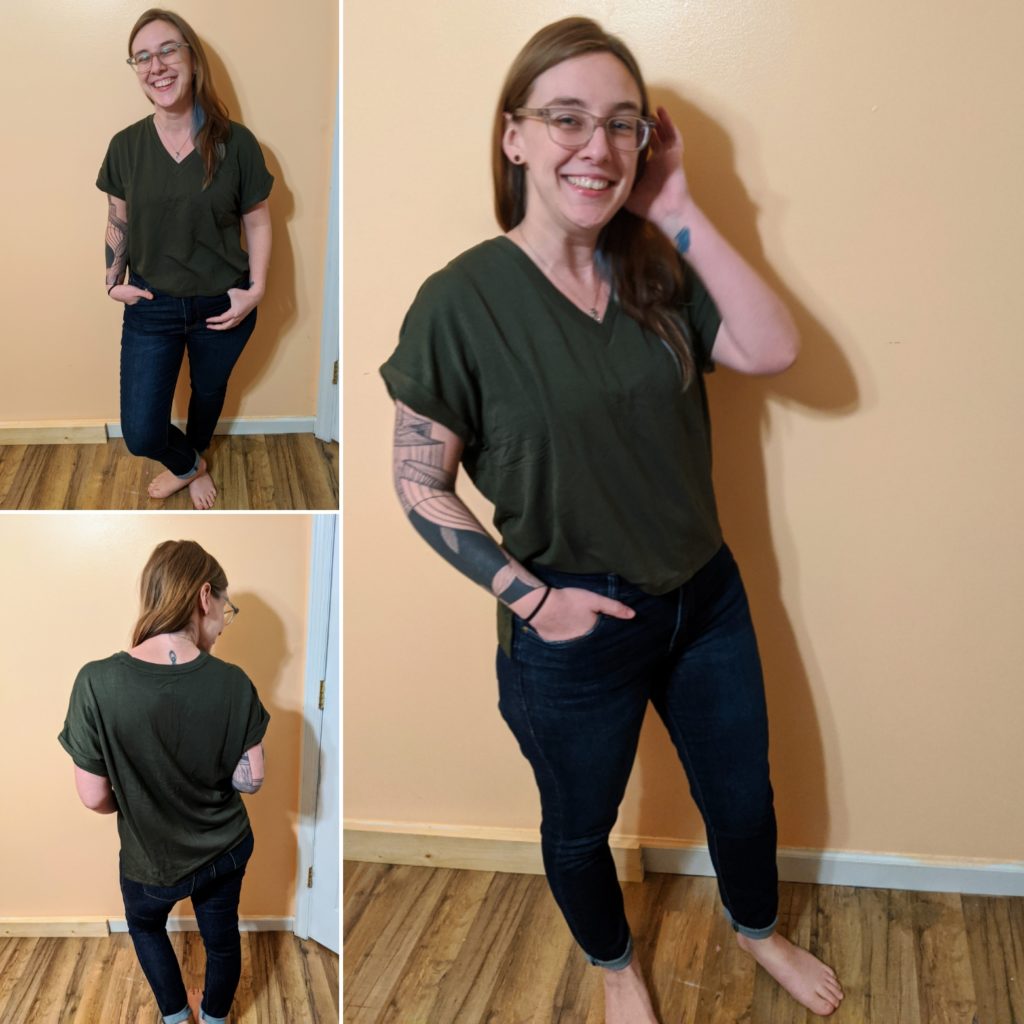 The jeans in that top picture were so bad. None of the pictures do them justice. They were so ugly. The top wasn't terrible, but I didn't love it. The difference in length from the front to the back was excessive. Honestly, if I hadn't been so inundated with clothes around this time period, I might have kept it.
---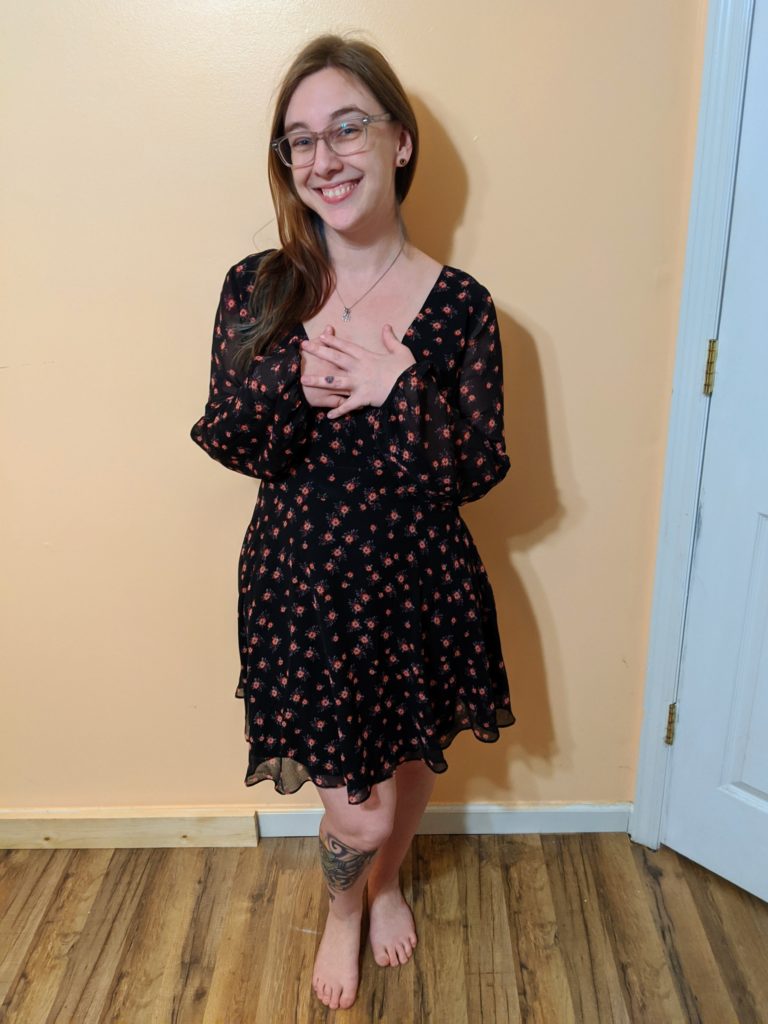 This dress was SUPER low-cut. Also, it was not the dress they told me they were sending me. I was told I was getting the "BB Dakota Women's Lettie Printed Wrap Dress" but it is short-sleeved and higher-cut. So, yeah, whatever. Returned it.
---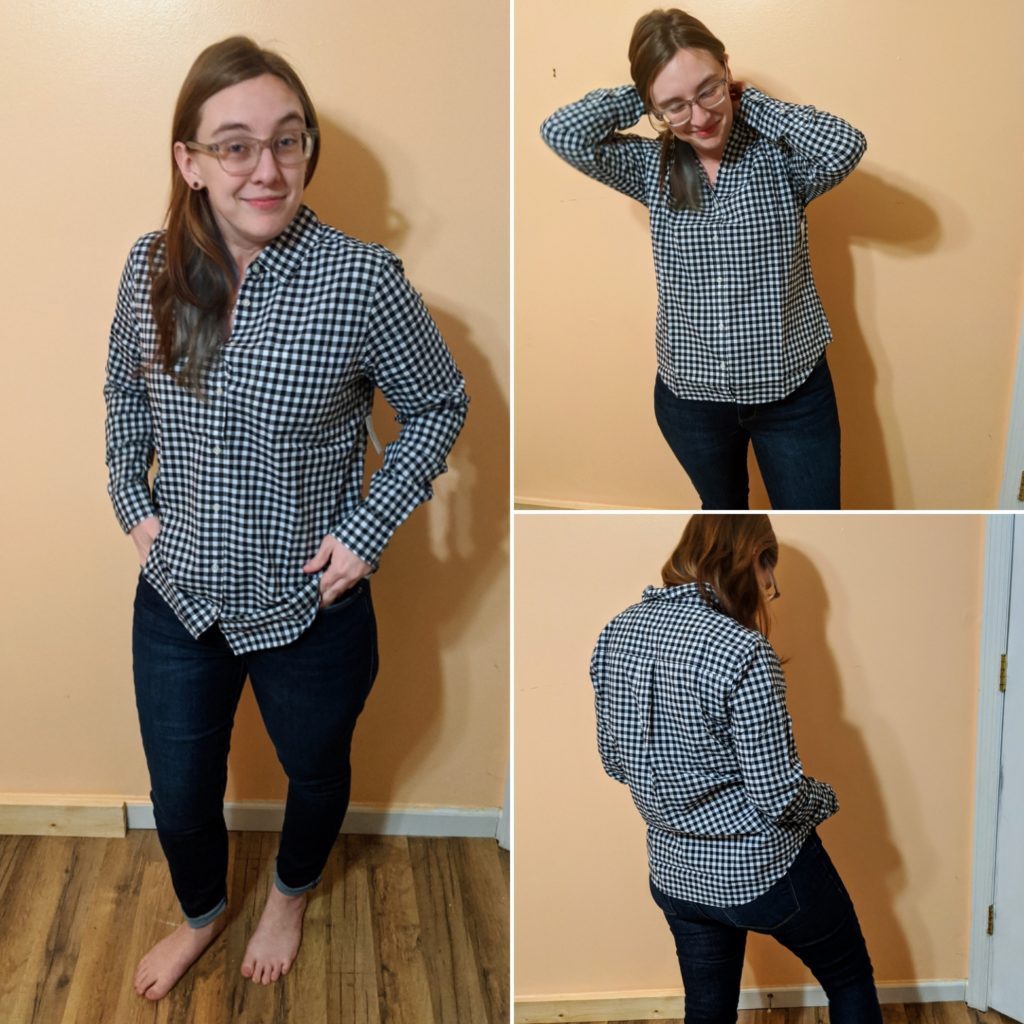 I kept this shirt. I'm not sure why. So it wouldn't be a total bust? I'm not sure. I've worn it once, but unbuttoned, as an overshirt. It's fine. It was only $20. That is apparently the sweet spot for me to buy clothing. If it's $20 I'll be like "Meh….sure. Good enough." $30? Gotta love it. lolol
---
Self-Curated Amazon #2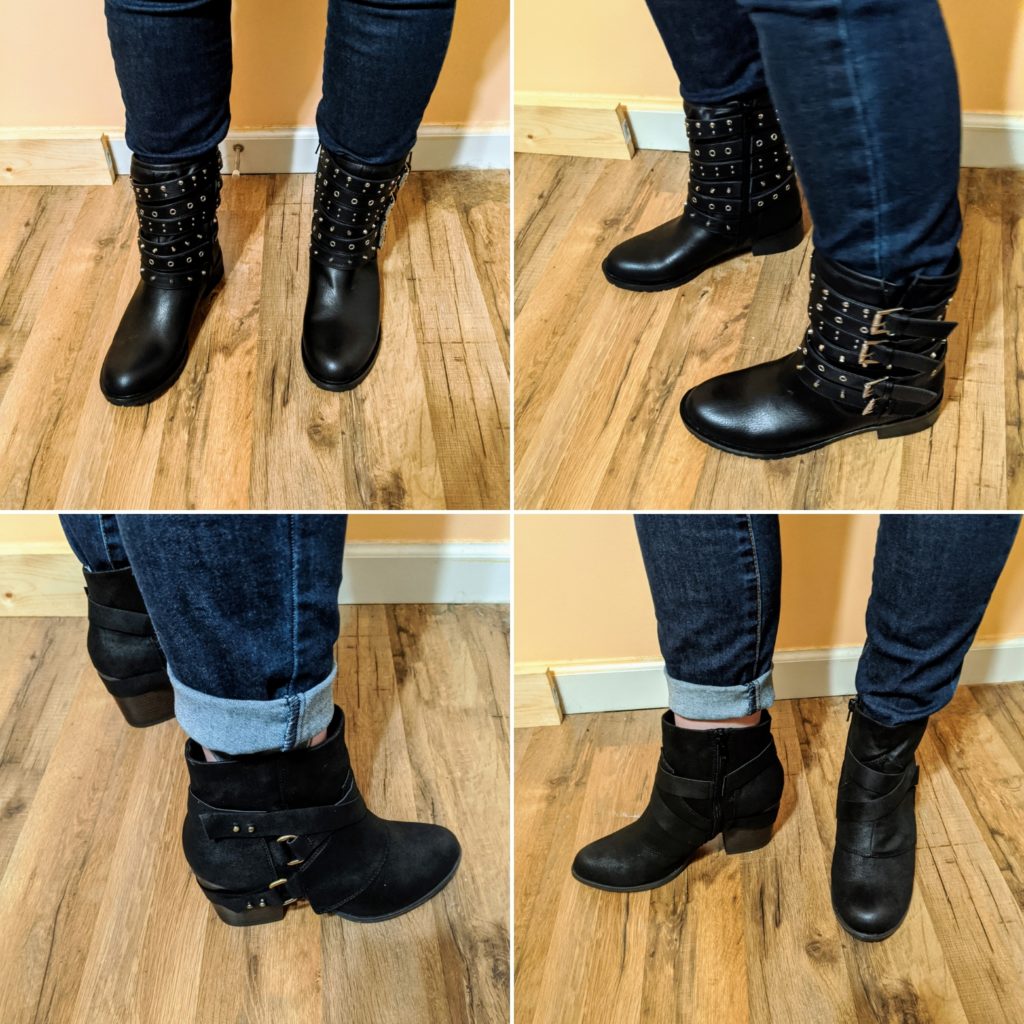 I was trying to find a nice pair of black boots. These were not them. They were laughably ugly, imo.
---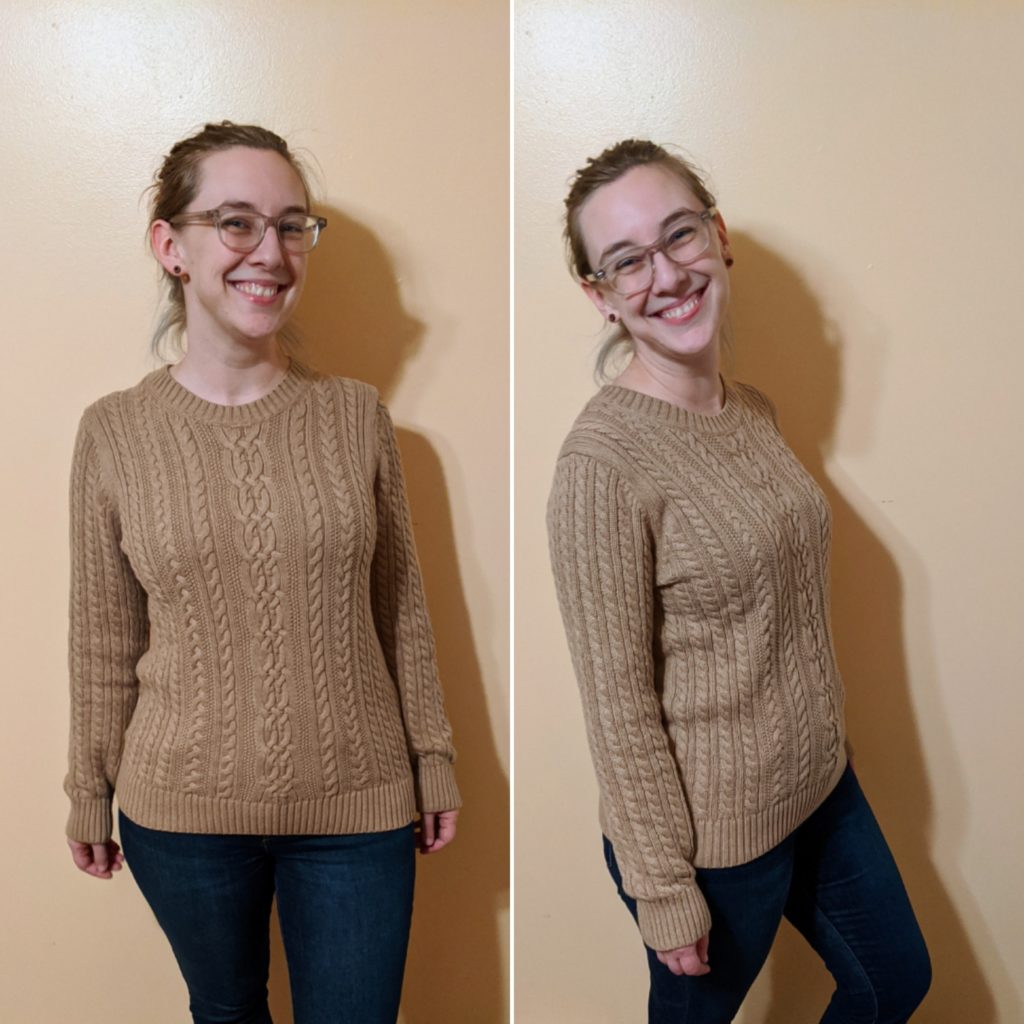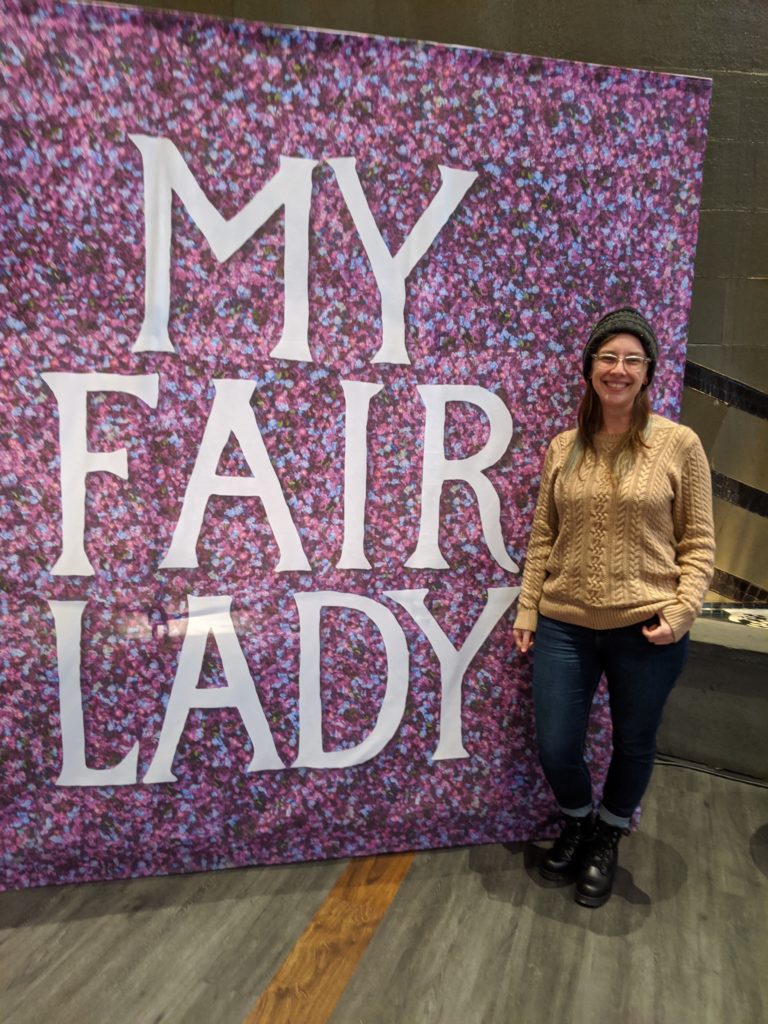 I actually never got a good picture of the boots I decided to keep. But these are them! And I got this sweater. And here is proof that I actually do wear these clothes out in public!! Those are my Stitch Fix pants from my winter box – I wear them a lot.
---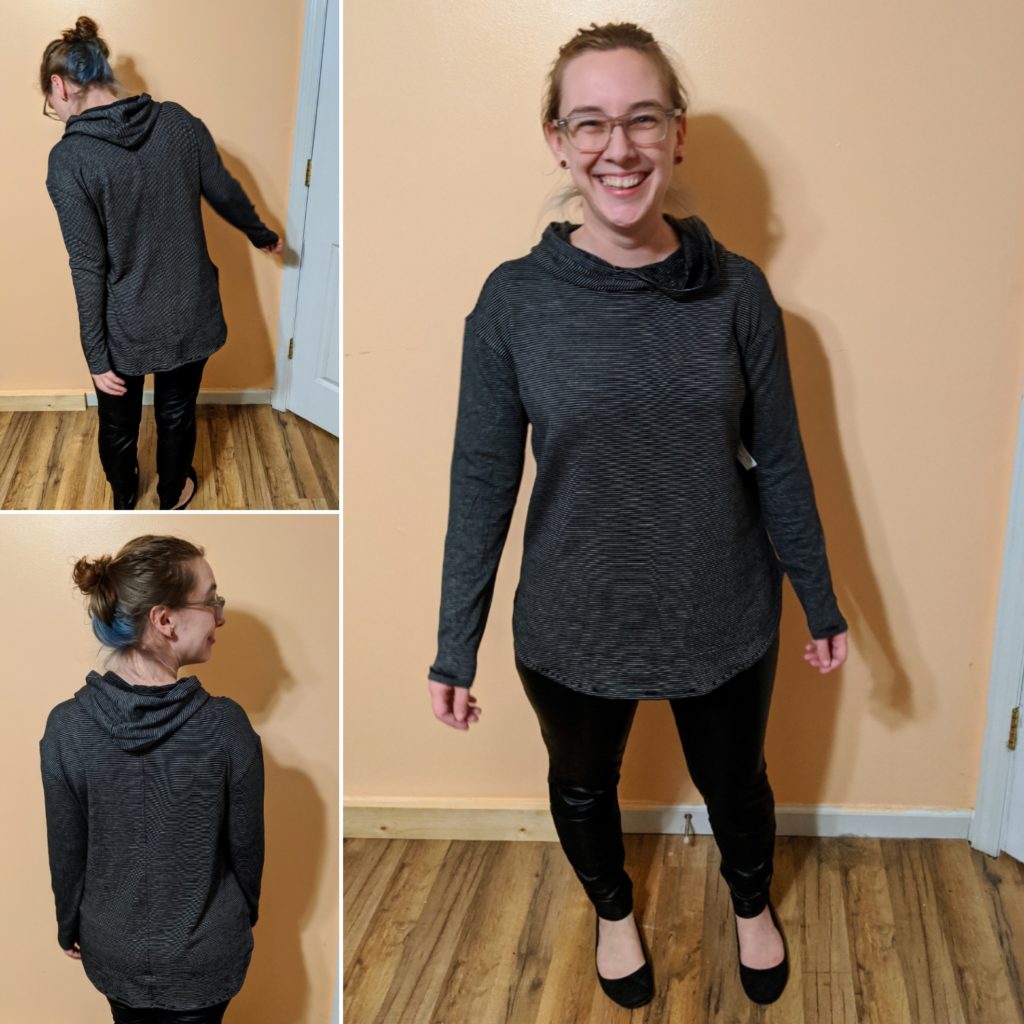 This was my replacement top for the pleather pants I had ordered in my first self-curated box. I'm so glad I decided to try a larger size and darker color. This top works so much better with those pants! I still haven't gotten the courage to wear them out yet, though…I'll do it soon, for sure. It's just so rainy! And I'd love a pair of bright red shoes to wear with them.
---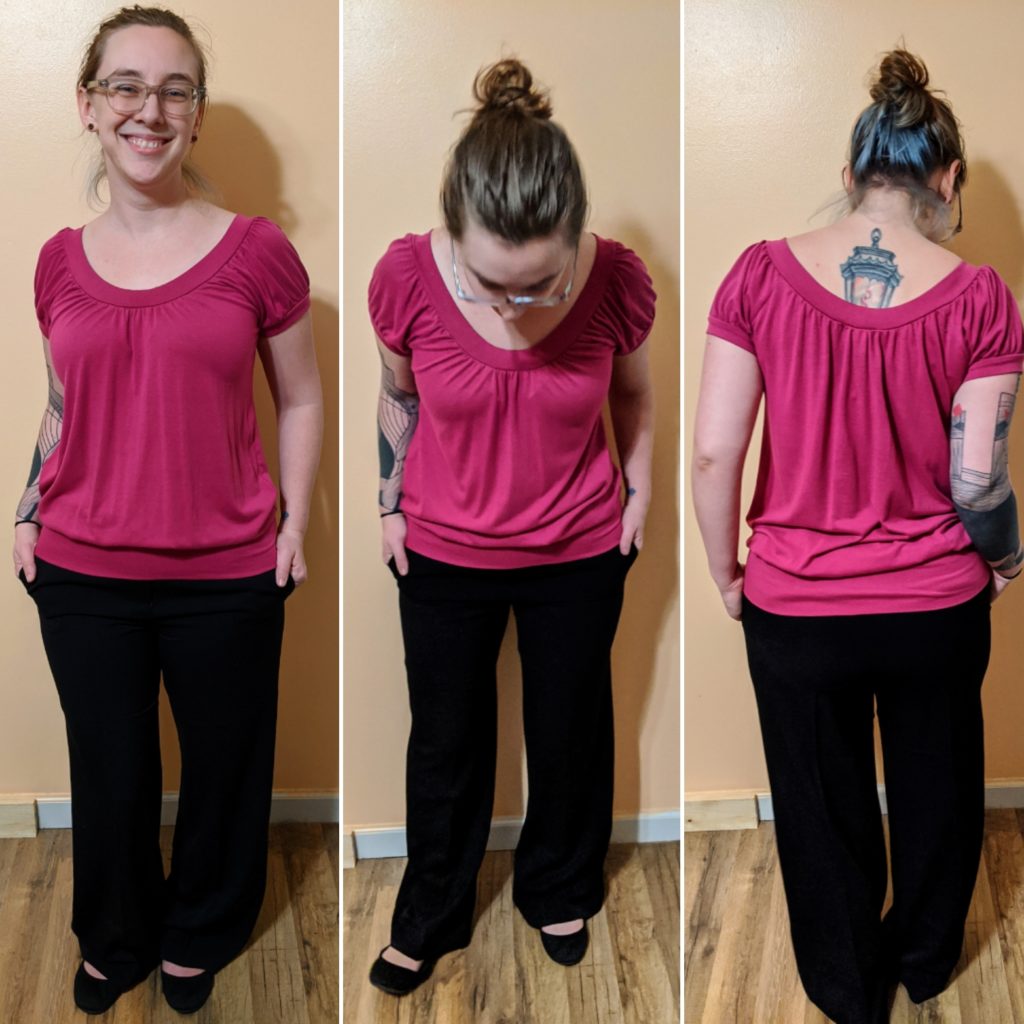 I WILL NEVER FIND THE PERFECT PAIR OF WIDE-LEGGED PANTS. These were a smidge too tight, and the pockets stuck out a smidge too far on the sides. Very annoying, I tell you. VERY ANNOYING.
---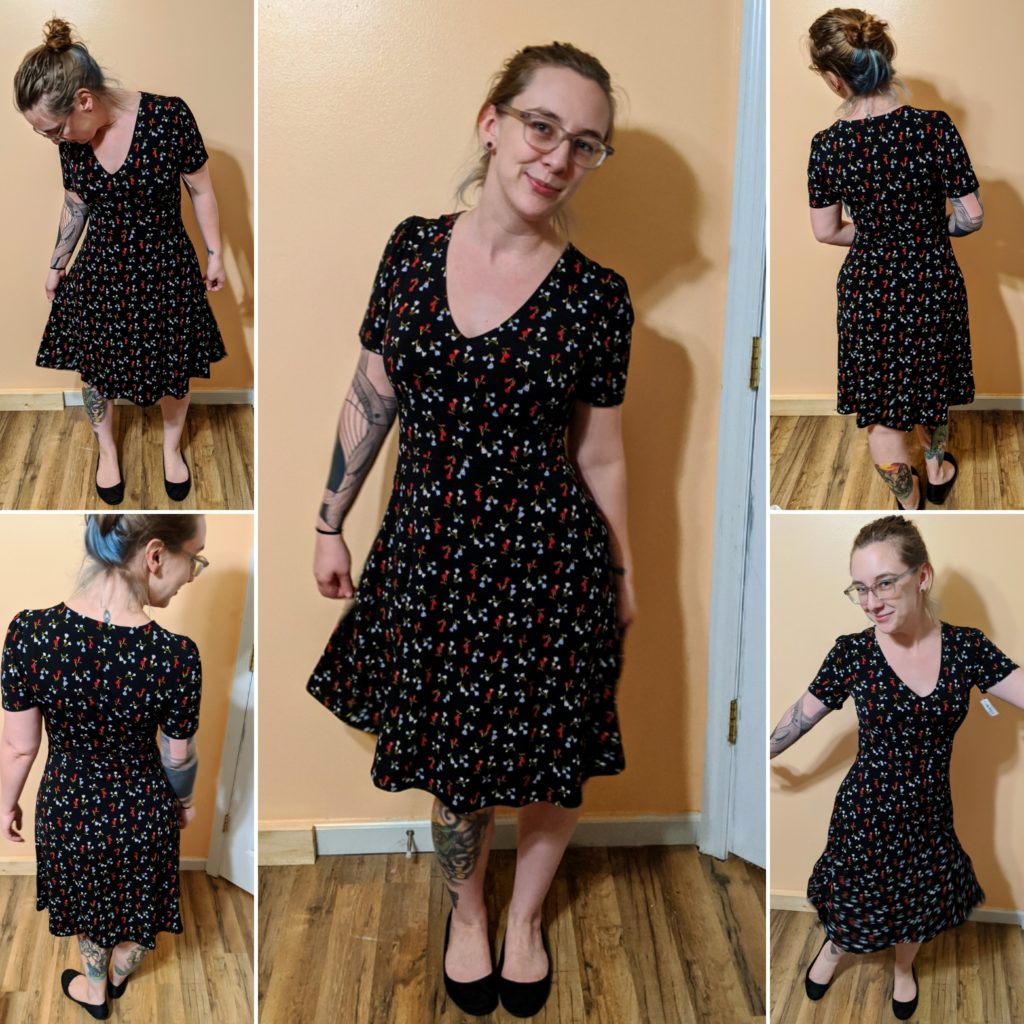 This is such a cute dress. I love it! But because I'm short, it's a bit longer on me than I wanted. I still kept it, lol, but still. I'd prefer it to hit me just above the knees. I think it will look cute with some heels.
---
*whew! Two more boxes down! I'm already behind again, though. I've got my February Amazon Personal Shopper box, as well as my spring Stitch Fix box that I've already received and made orders from. AAAAAAAND I got my picks today for my March box. I haven't ordered any more self-curated boxes, at least! I did sign up to get a…well, I won't spoil it. You'll see soon enough.