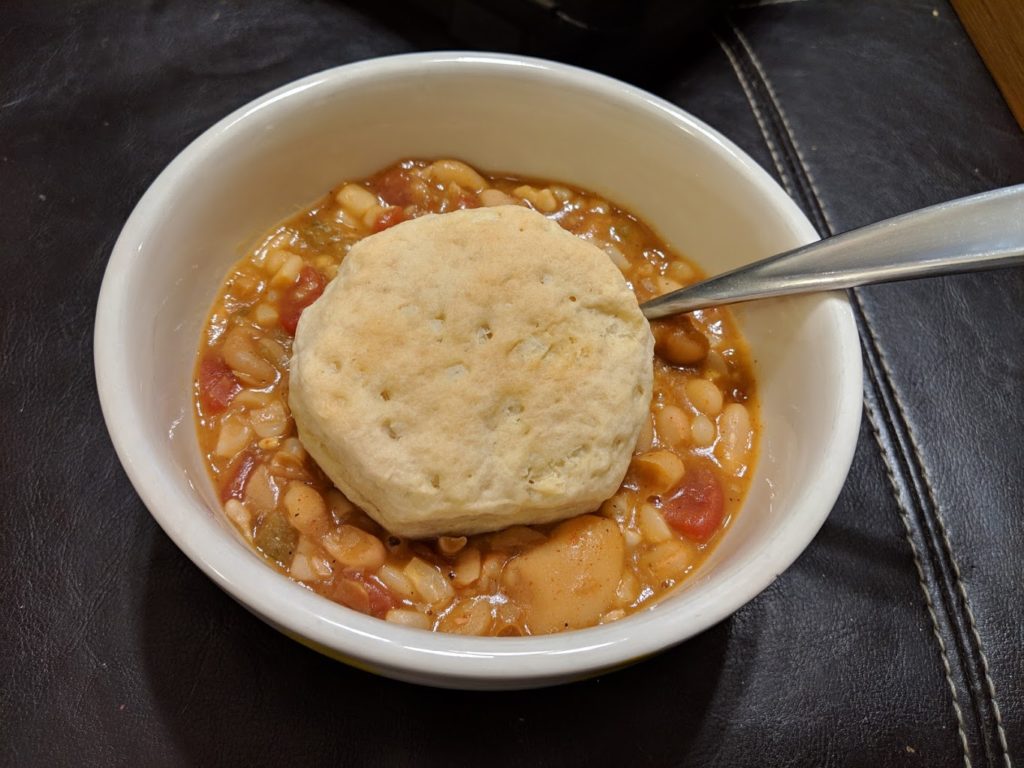 I made this chili on Monday. It's so good. I had biscuits left over from breakfast so I plopped one down in the middle of the bowl. Infinitely more delicious.
A couple of things to note:
She misspells "cannellini" ("cannelli") and that makes it really difficult to find them on the Kroger Pickup website.
I did blend up one of the cans of beans and think it was delightful. I haven't tried it without that, though, to give an accurate comparison.
So, anyway. You should try it sometime. It's super easy to make. I was a bit disappointed it wasn't a crockpot thing, but it seriously only takes like 30 minutes to make.