Hello again! I've been gone for a HOT minute. I have so many things to post about, y'all. But I'm just gonna talk about clothes today. Because somehow I got all kinds of into ordering clothes last month. It started with an order through Amazon Prime Wardrobe. Then I got a free styling from Stitch Fix. Then I decided to try out the Personal Stylist from Amazon Wardrobe. And suddenly I had a million clothing items at my house and was trying to decide what to keep and what to return and now I'm waiting on my third order from Amazon and I don't even want to tell you how much money I've spent on clothing in the past few weeks. So, yeah. This post is going to be photo-heavy. Enjoy!
Self-Curated Amazon #1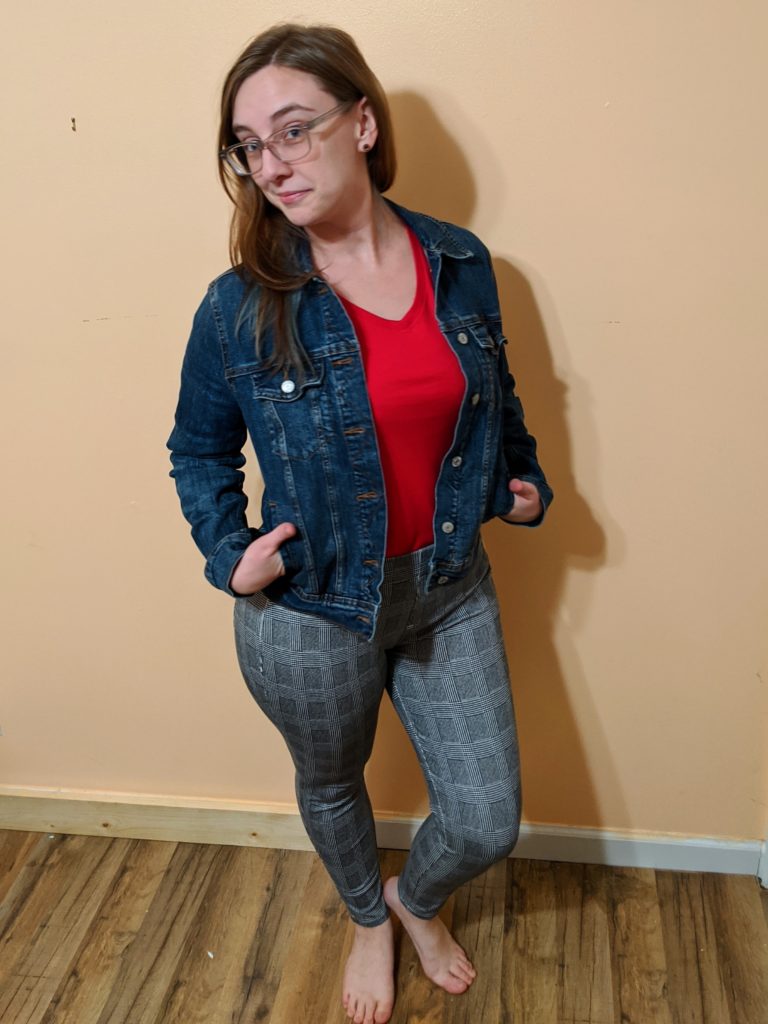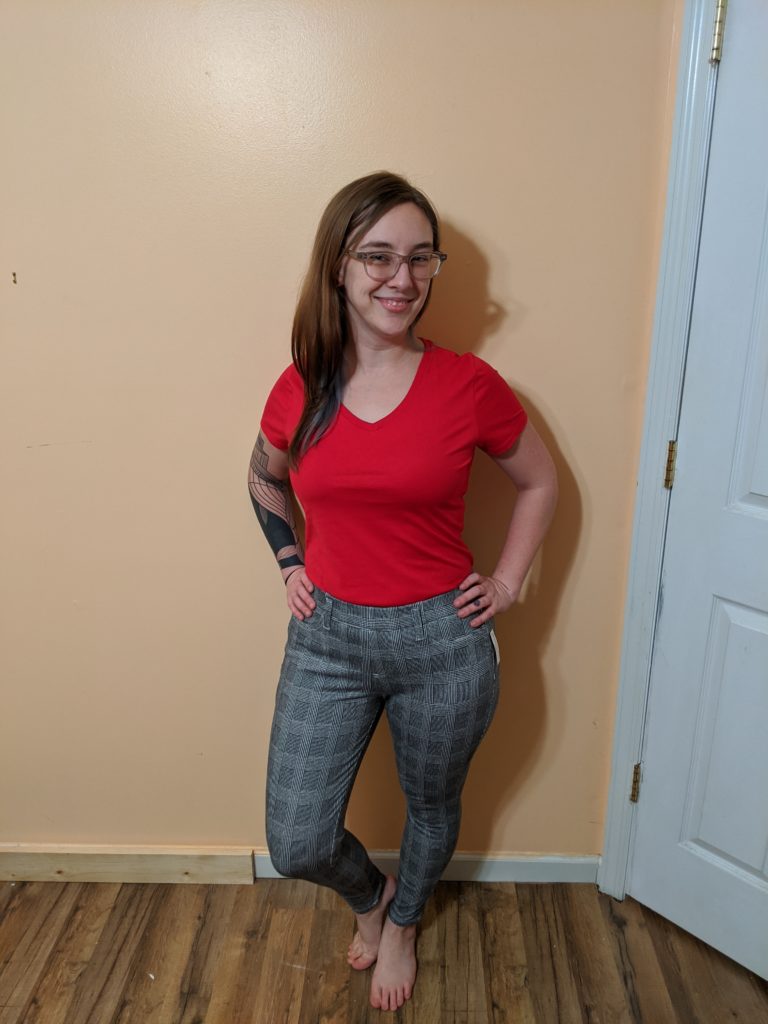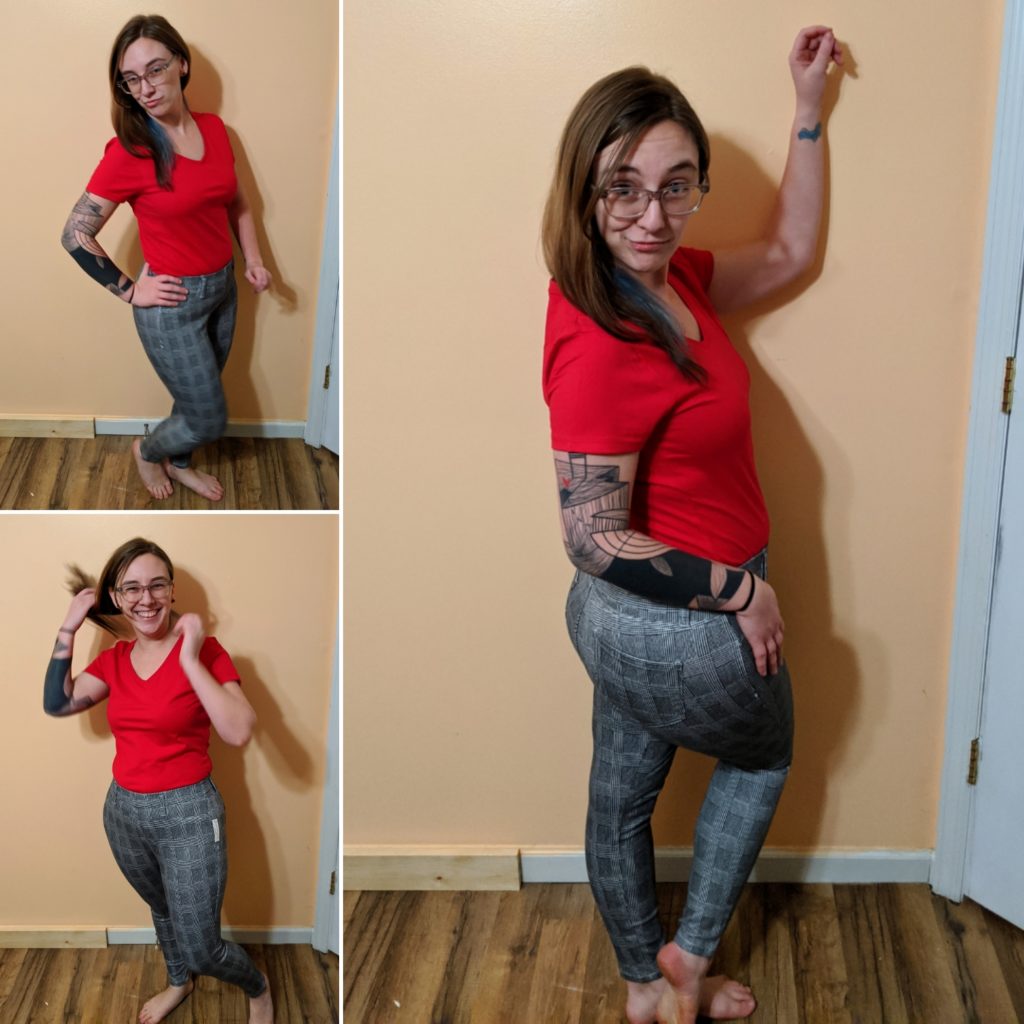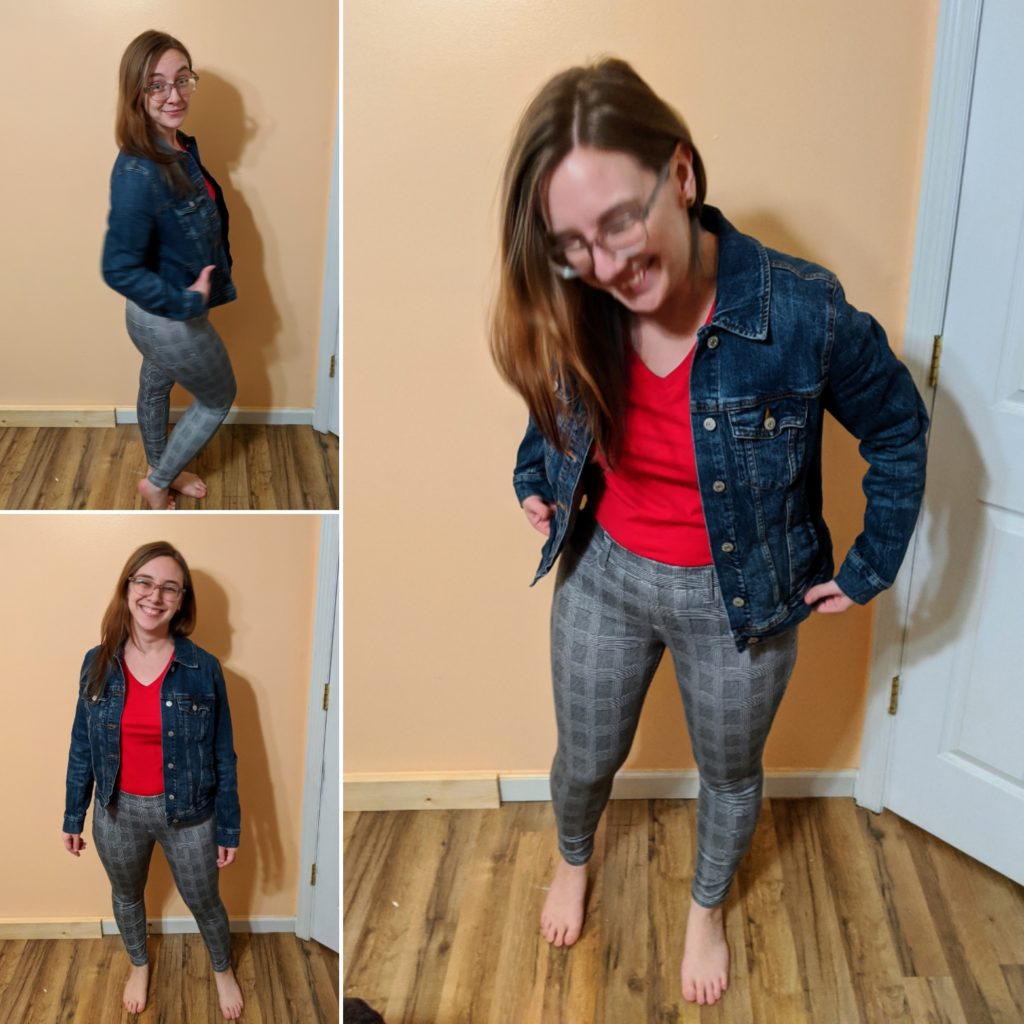 I kept both of these. The shirt was only $5 and the pants were delightful. I already owned the blue jean jacket. I bought it at Old Navy. I think the pants need a belt, though. I just bought one at Walmart today – fingers crossed it fits and works with the outfit. My weight/size is kind of fluctuating thanks to Pilates, Adderall, and being lazy af.
---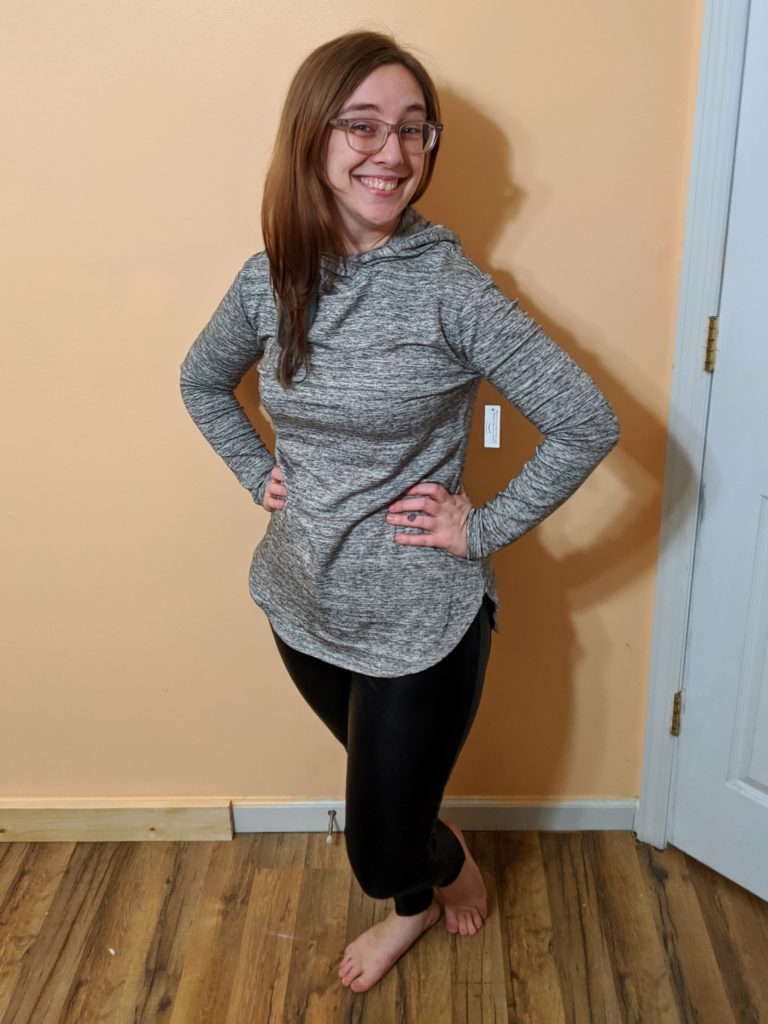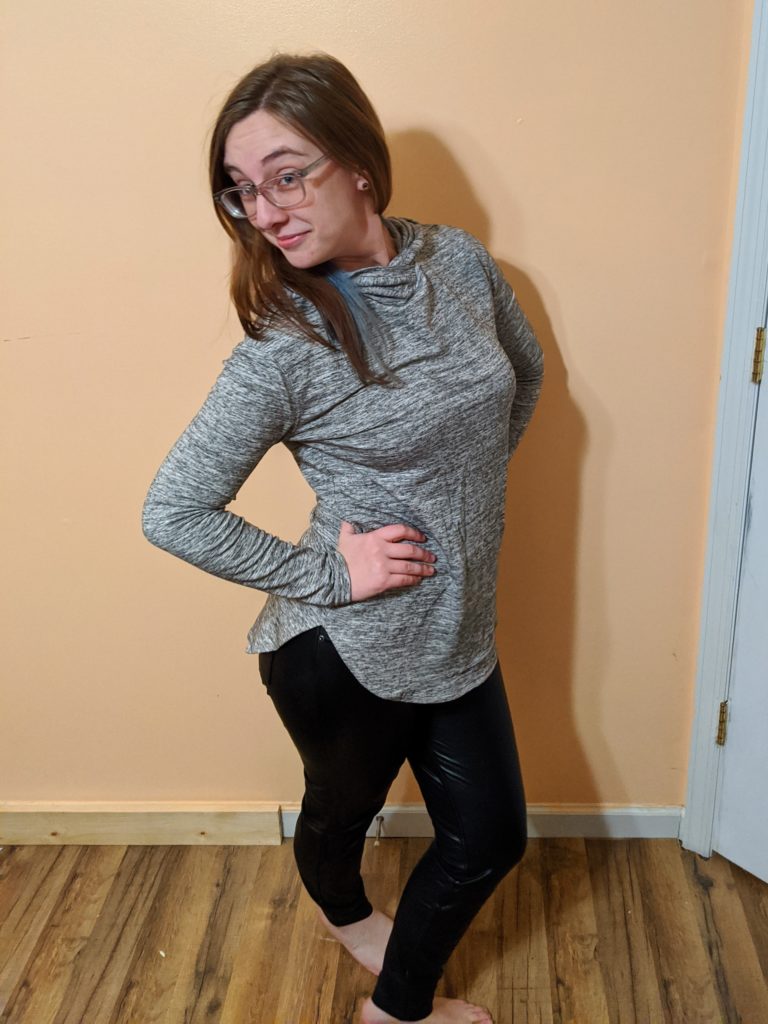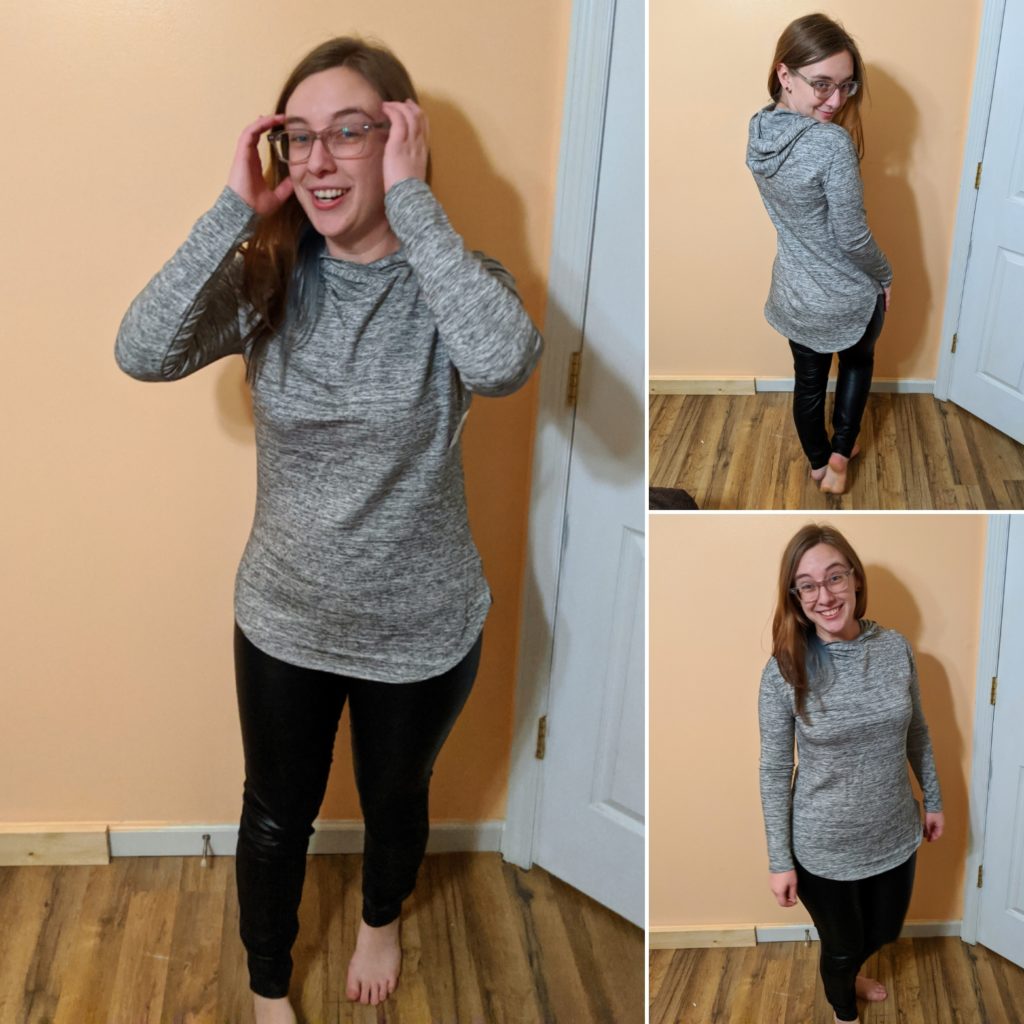 I absolutely love these pants. I mostly liked the top, but didn't love it, so I ended up returning it. I plan on ordering it in a larger size and darker color to see if it works better for me. If not, I can always reorder this top. I also have another sweater that I plan on ordering to see if it will work. But I love the pants. You'll see them in several other outfits coming up.
---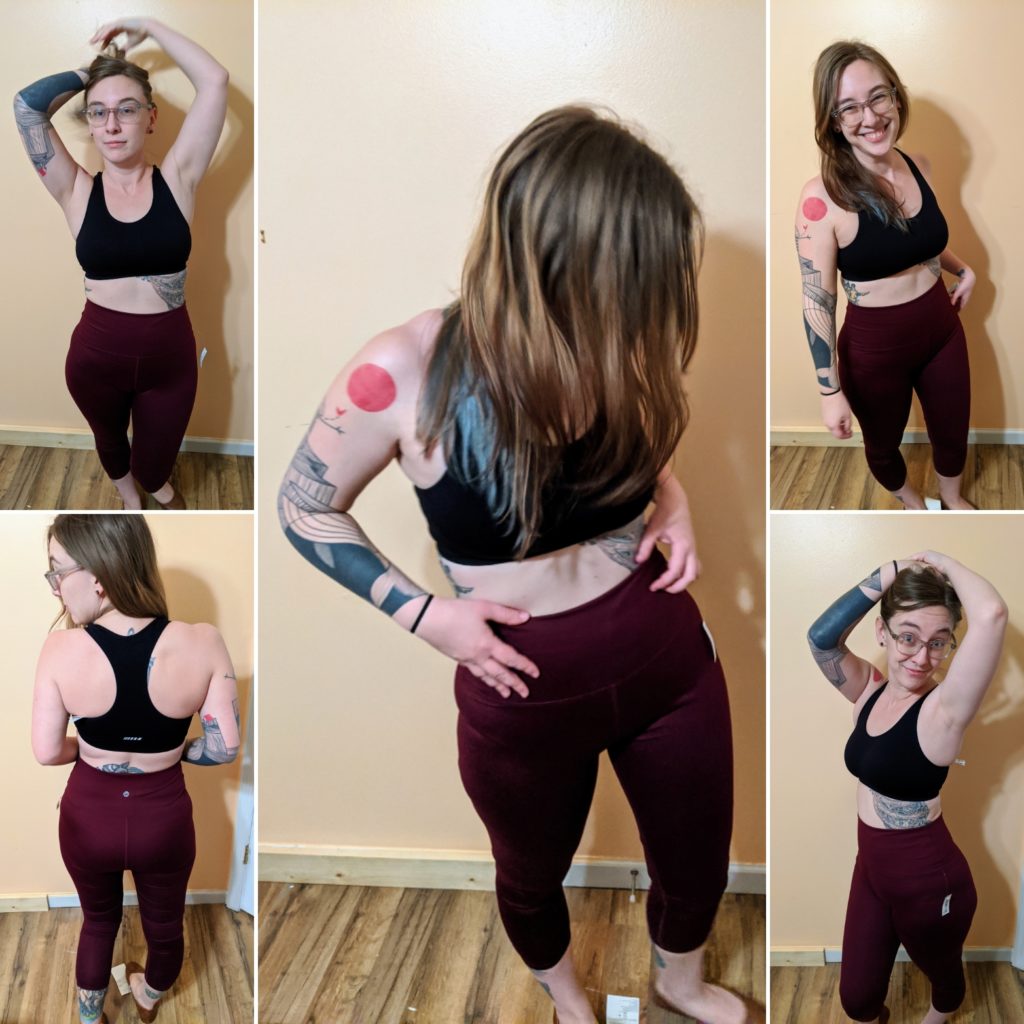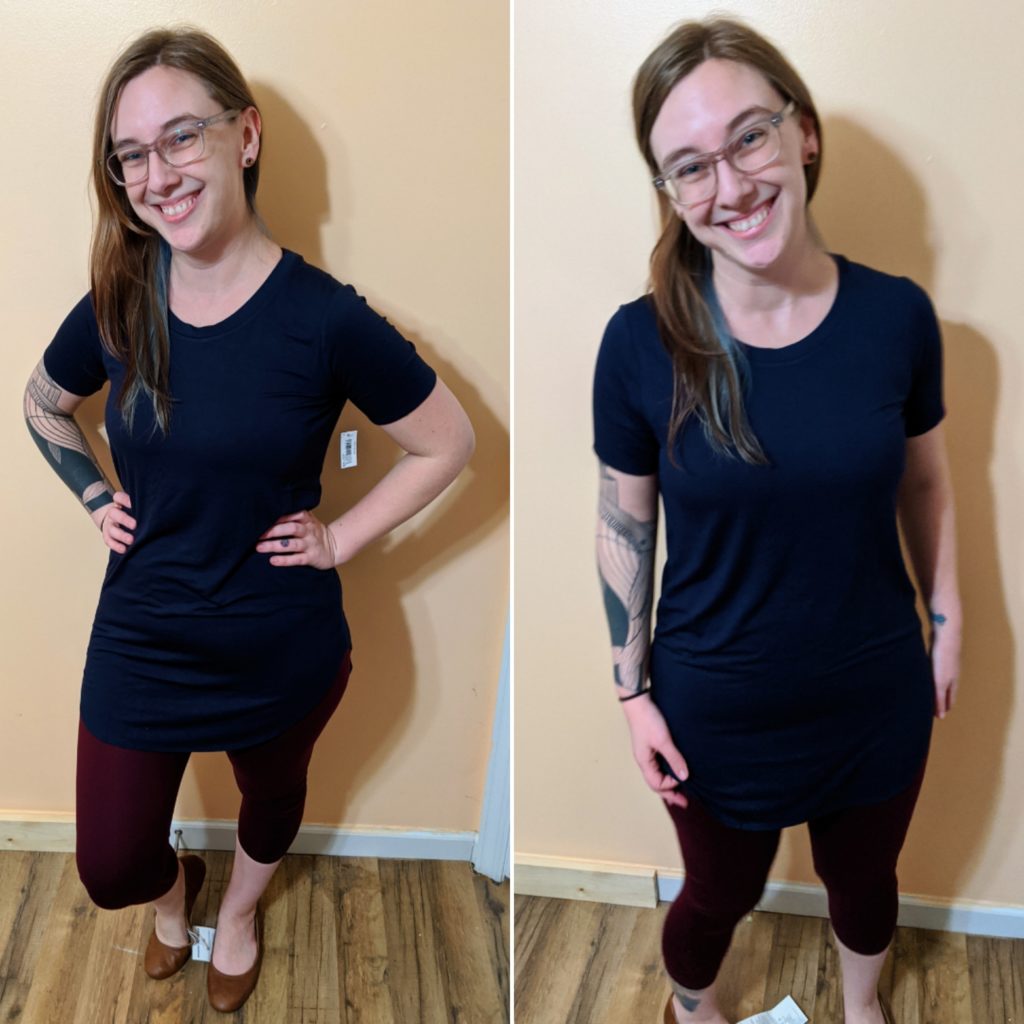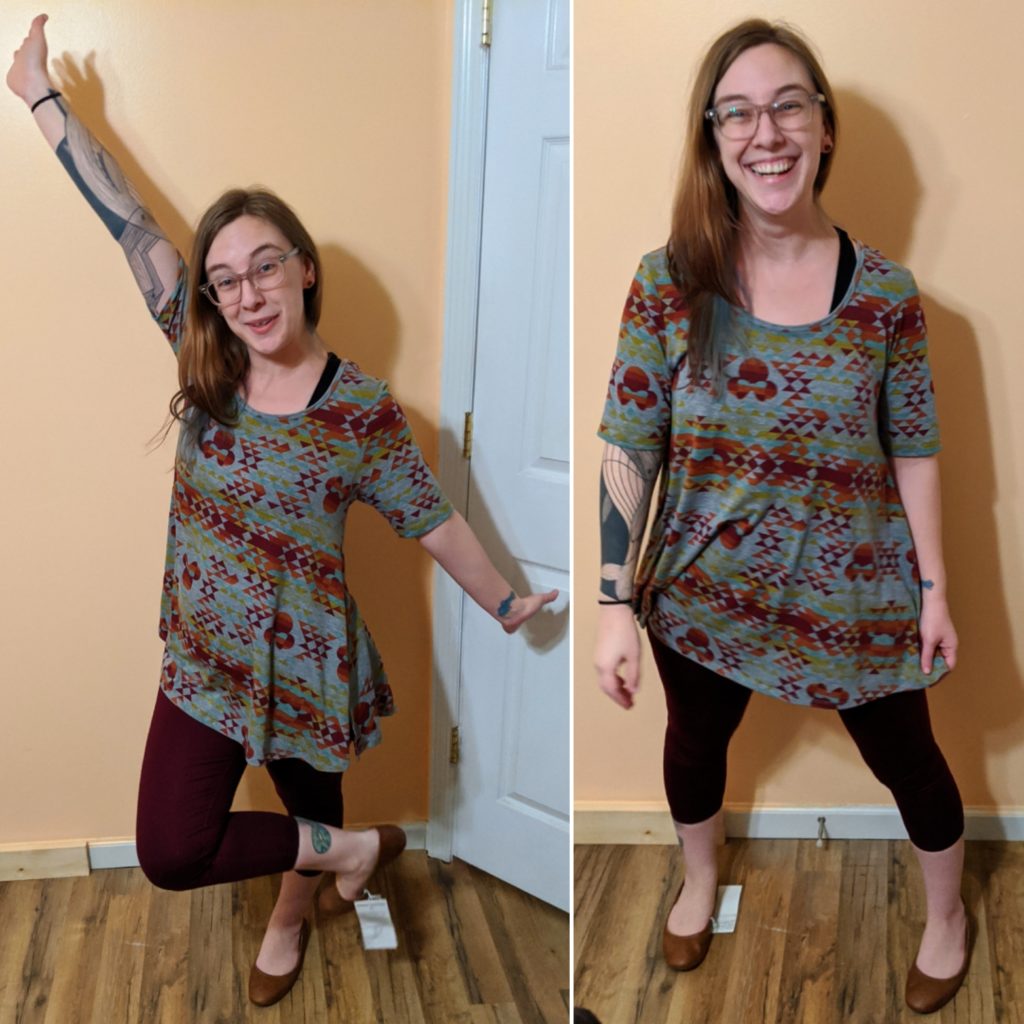 This was a bit of a mixed bag. The pants were great. The sports bras were fine, and for the price I decided to keep them. The shoes were really nice, but I want to try them a half-size larger. I'm between 7.5 and 8 so I didn't want to commit to these shoes if they would be more comfortable in a slightly larger size. The blue shirt in the second picture…it photographed much better than it looked irl. It was one of the only things that Matthew and I both "noped" immediately after I put it on. But I got that Lularoe top for Christmas and it works perfectly with the outfit.
---
Stitch Fix Winter Selection
Ellie Skinny High Rise Jean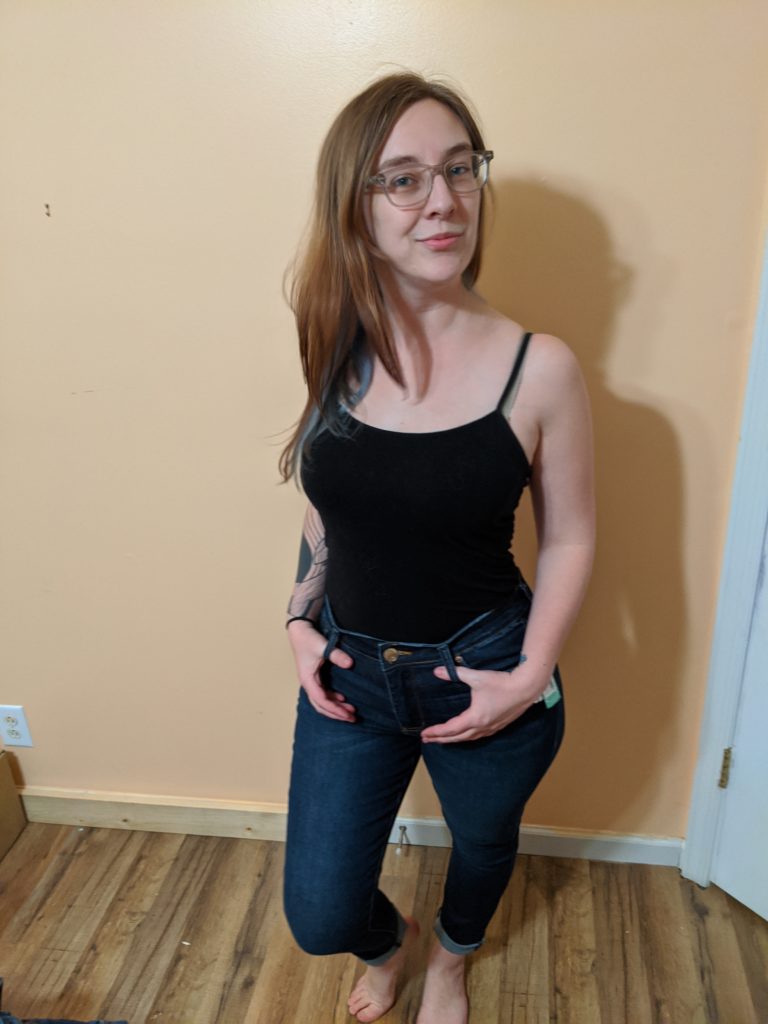 I really didn't anticipate buying $50 pants, but these jeans fit SO DAMN WELL that I had to get them. They have an unfinished hem along the ankle and because I'm short they're a smidge too long for that to really work. But I cuffed them a bit and it's great. I actually saw a slightly taller woman at church with the unfinished hem today and was like "Oh, so that's what that should look like. Noted."
---
Ellie Skinny High Rise Jean
Sonole Open Drape Cardigan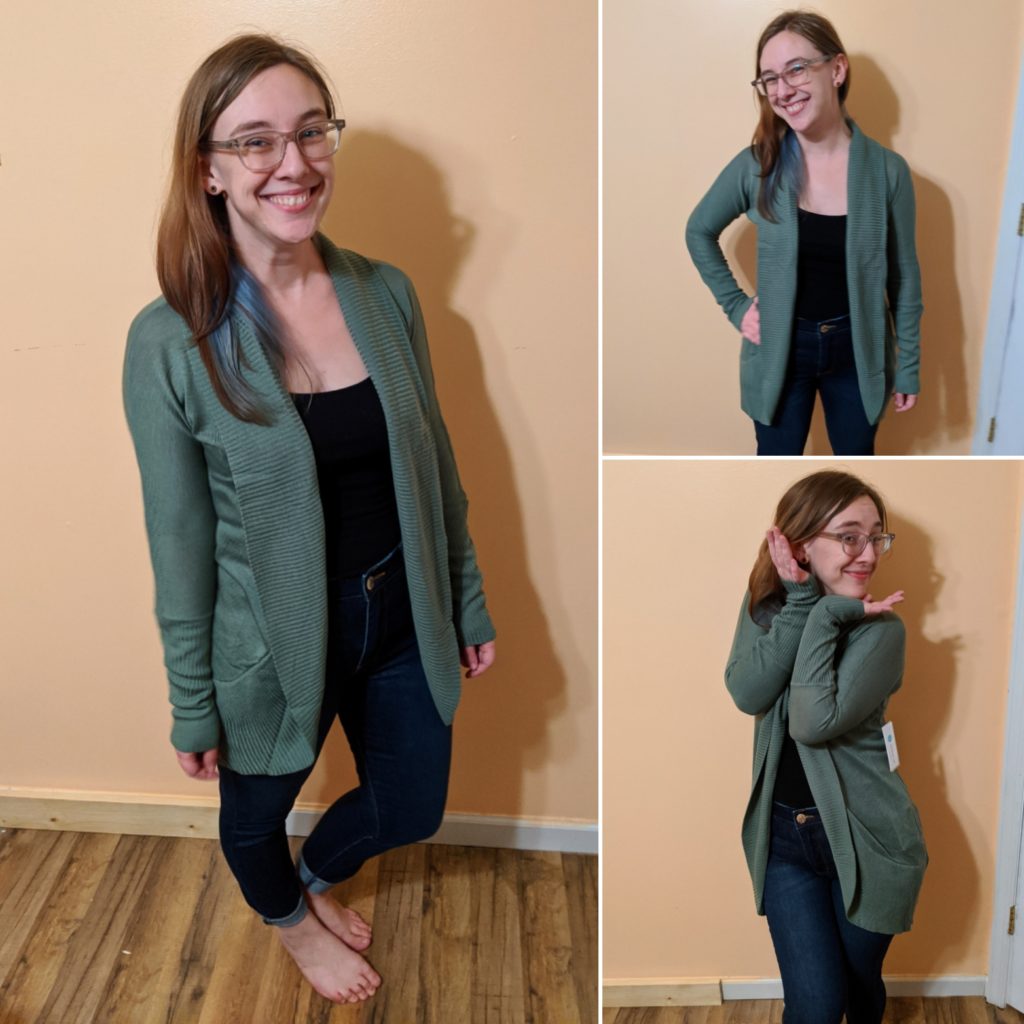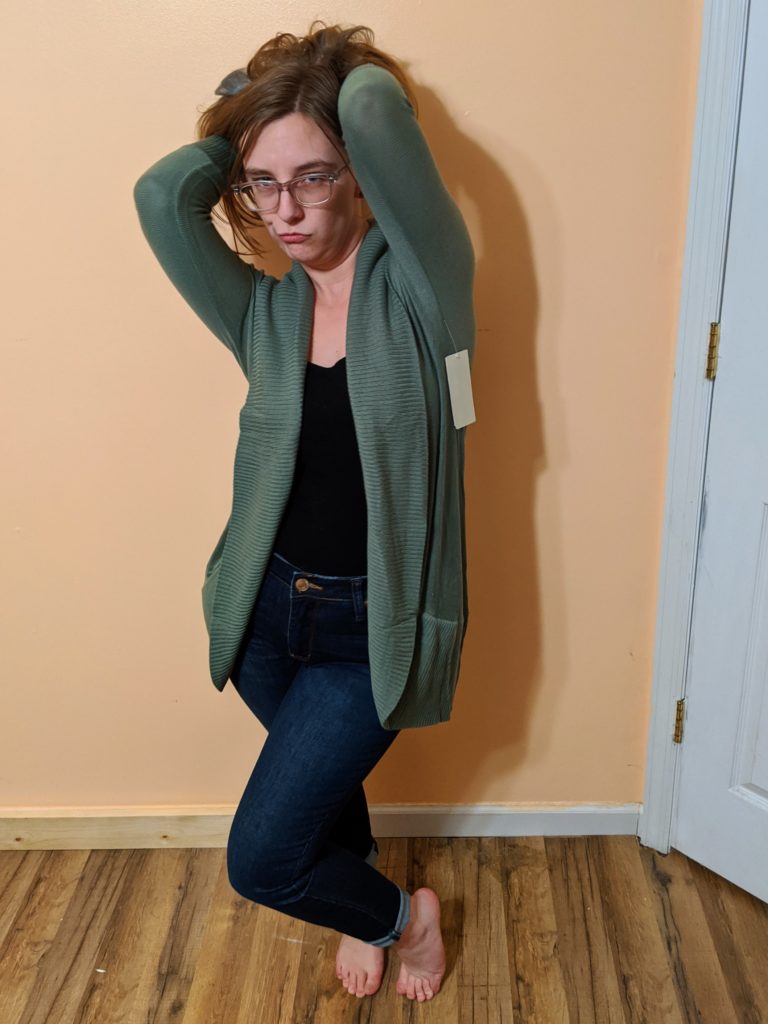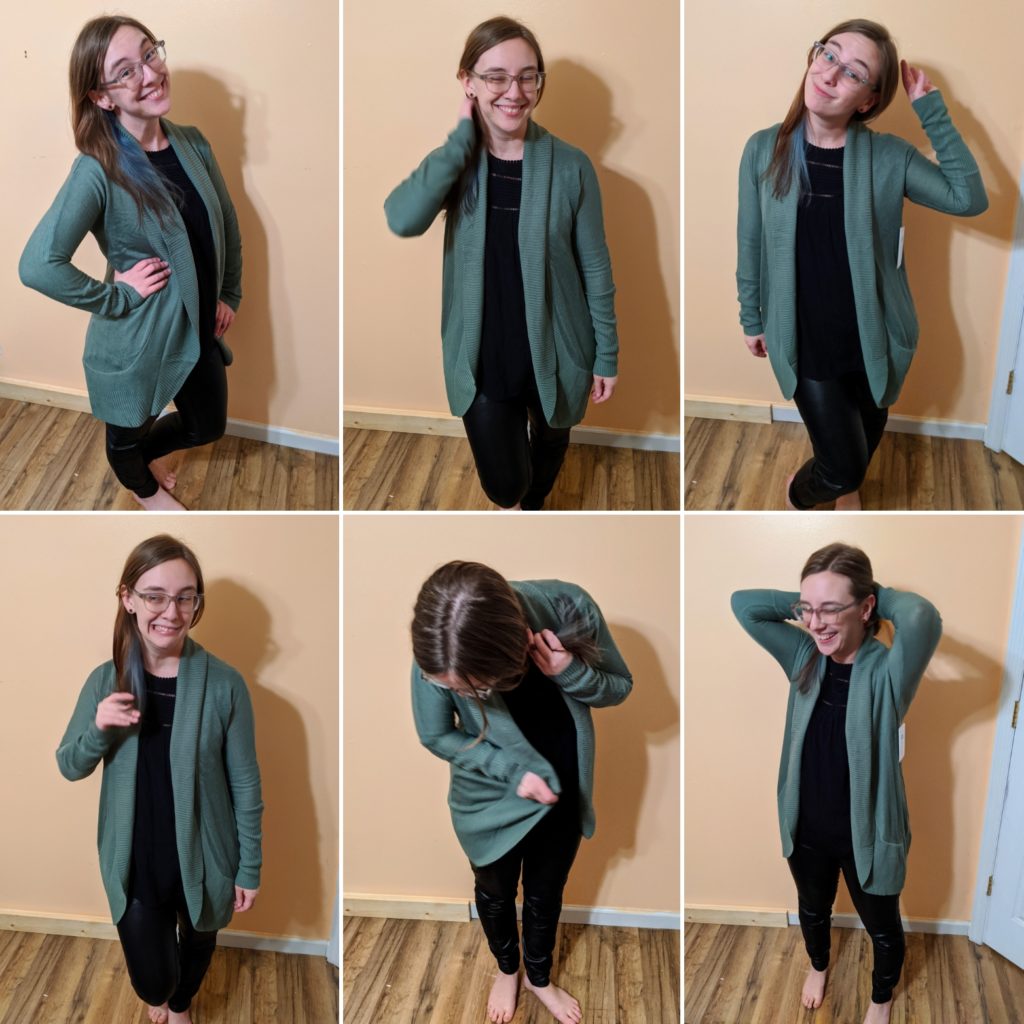 I really liked this cardigan, but it was $$$. It also felt like it was $$$, you know? I flip-flopped a LOT on if I was going to get it, and finally decided I would. It's just a really nice wardrobe staple to have, I think.
---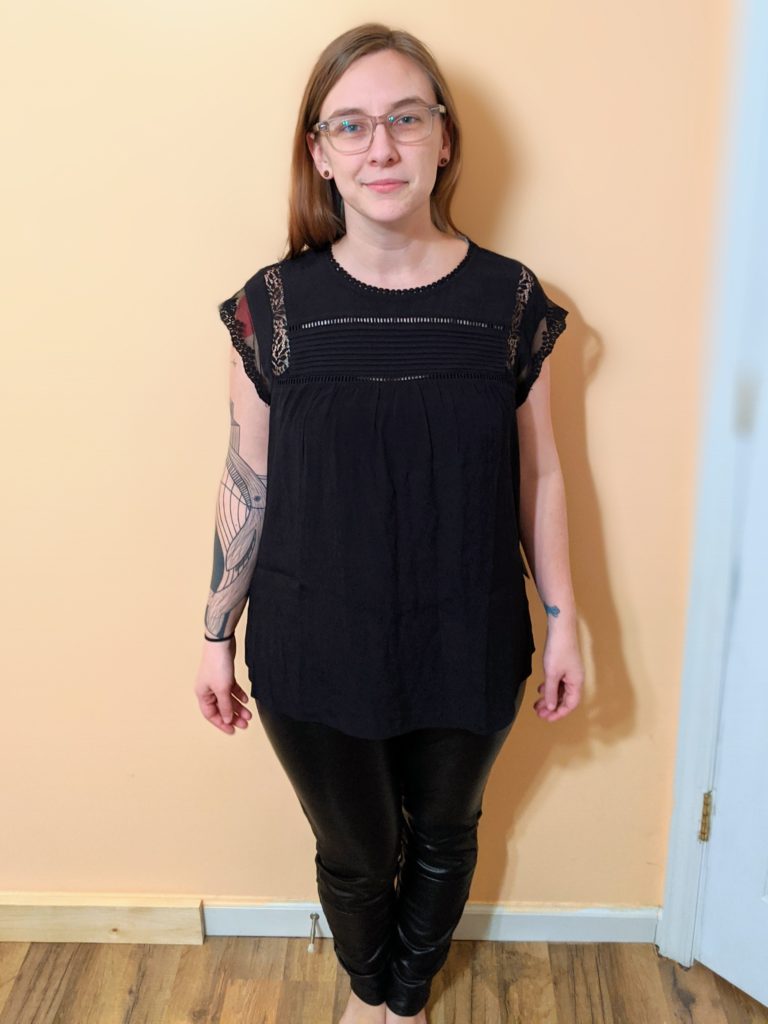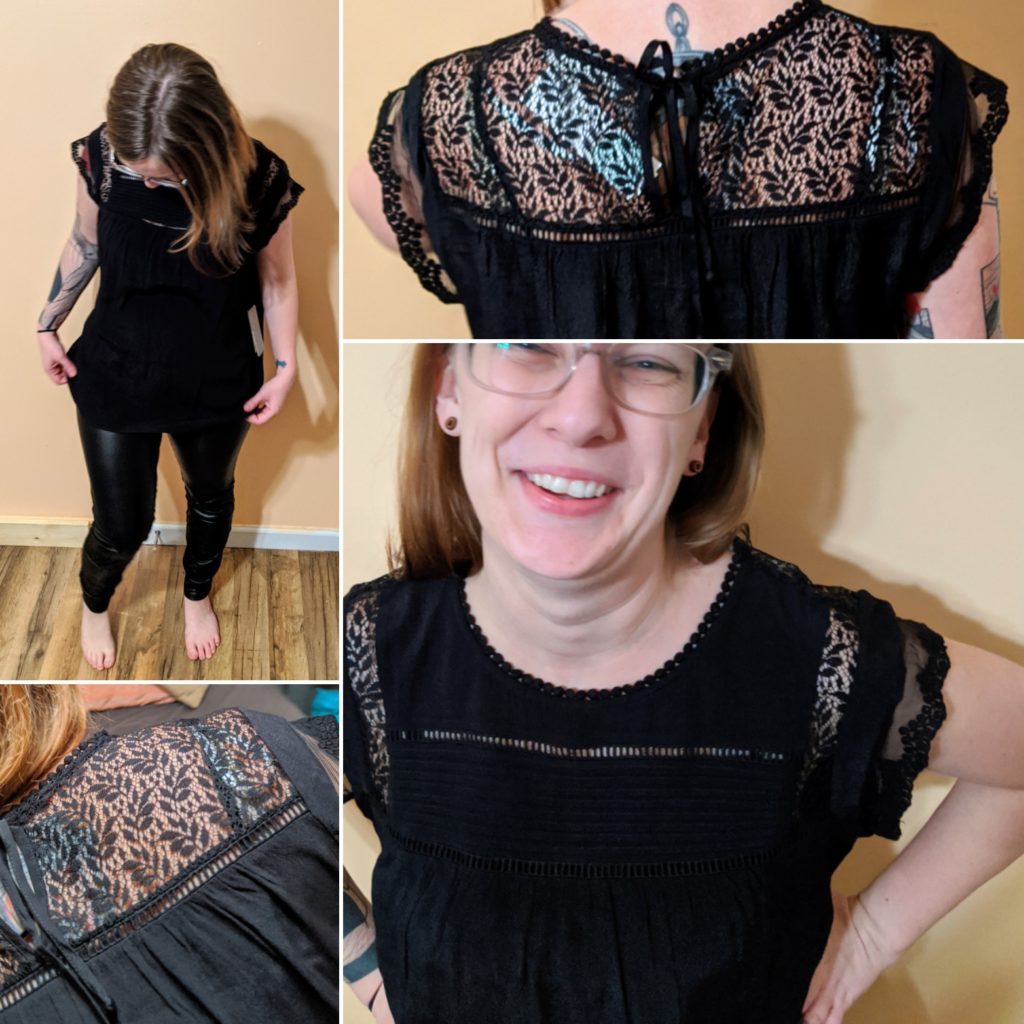 I actually liked this shirt. It was super cute. The detailing was fun. I was worried about how to handle bra straps with all the lace around the top, though. AND ALSO IT WAS $70 WHICH IS JUST OUTRAGEOUS. So I sent it back. But it was cute.
---
Rowan Textured Cotton Pullover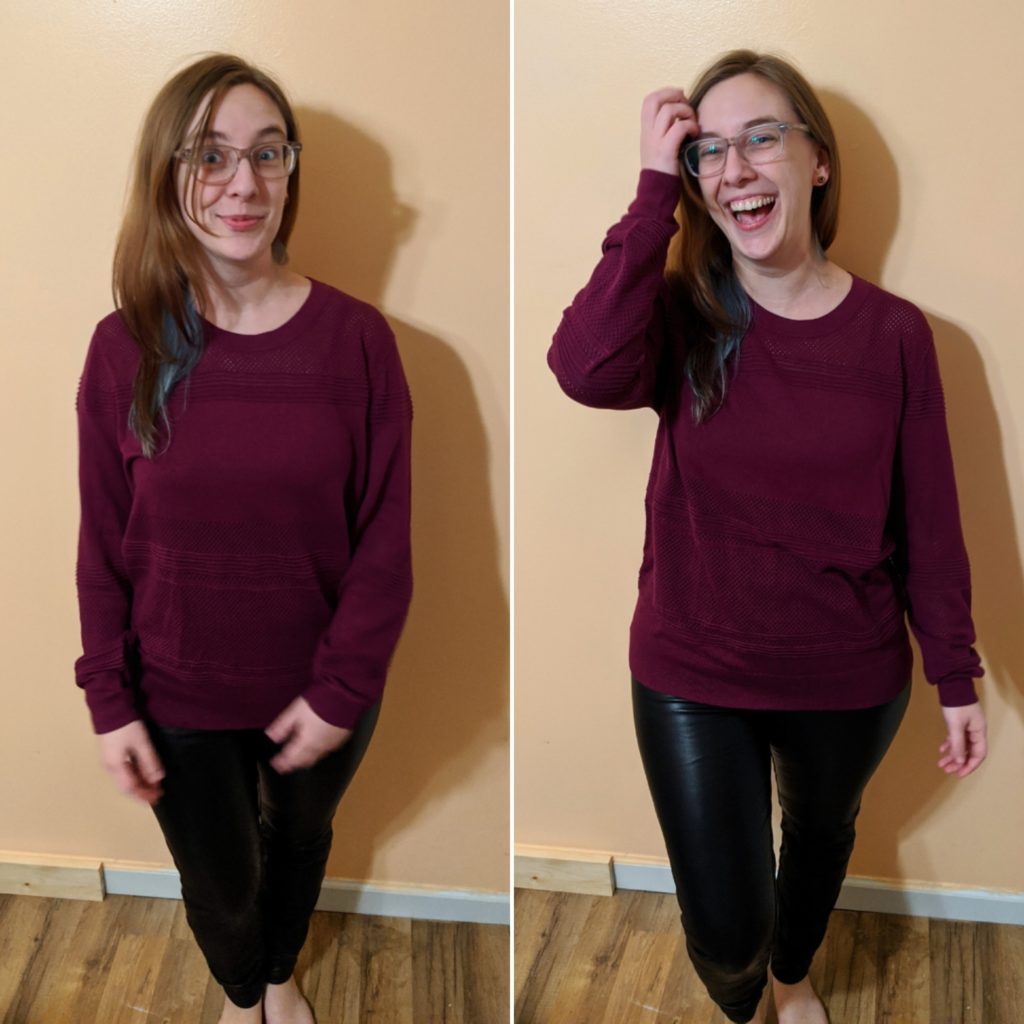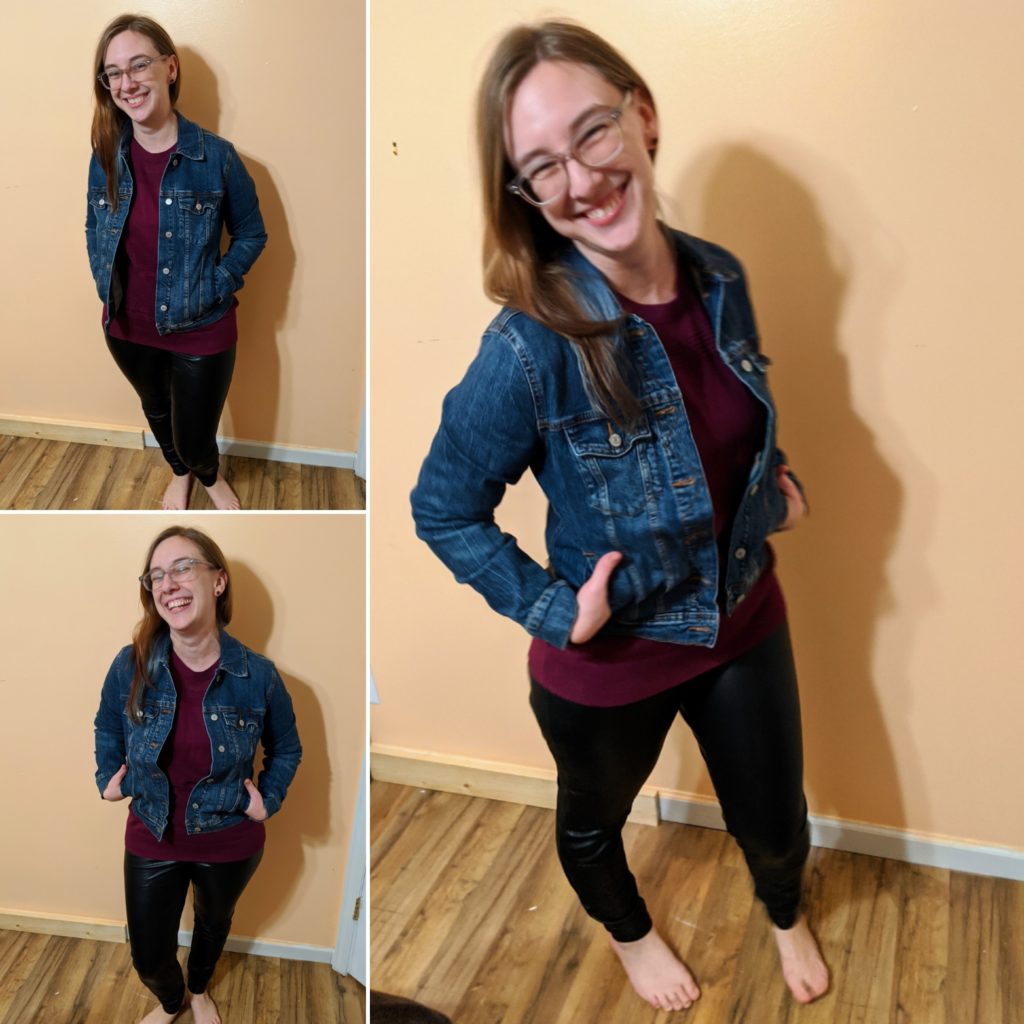 I came very close to keeping this. But I couldn't get the jeans and two tops – Stitch Fix clothes are too pricey for that. I finally decided that the cardigan was more versatile, so it was a better choice. But I REALLY liked this sweater.
---
Zaryn Cotton Blend Poncho Pullover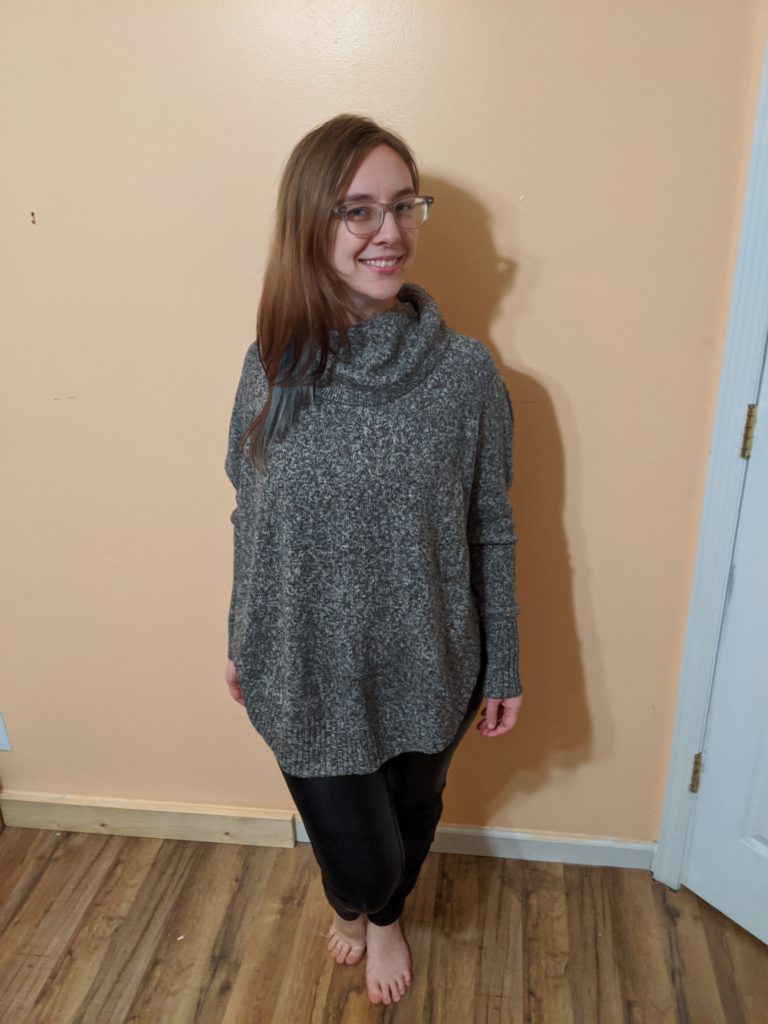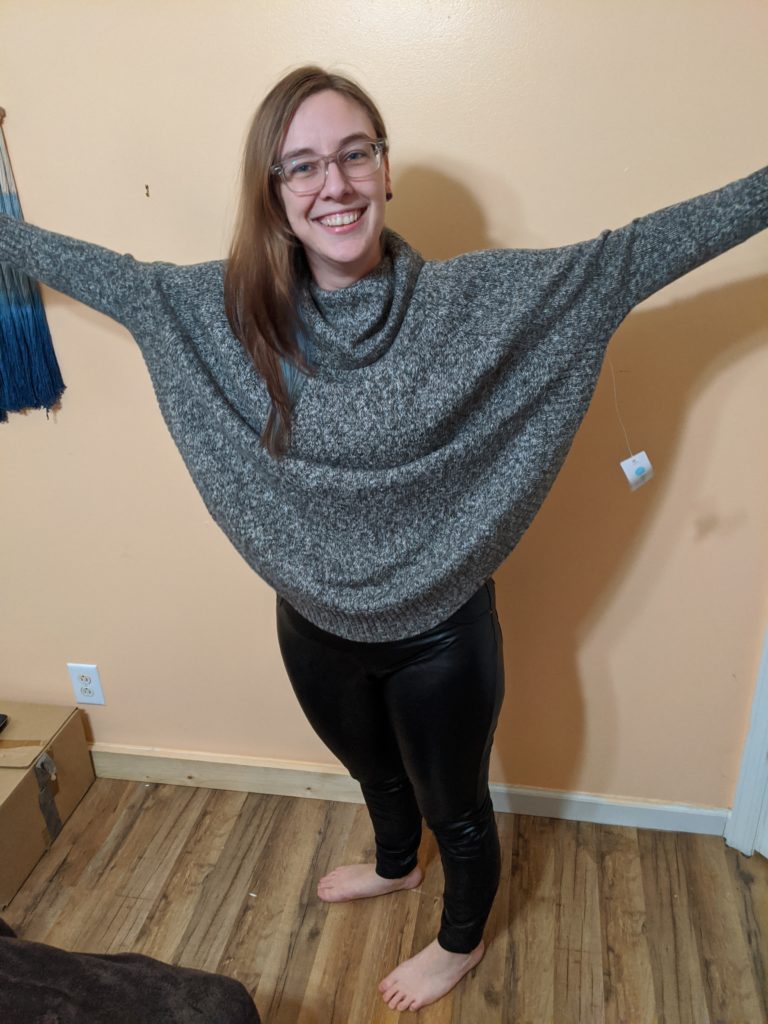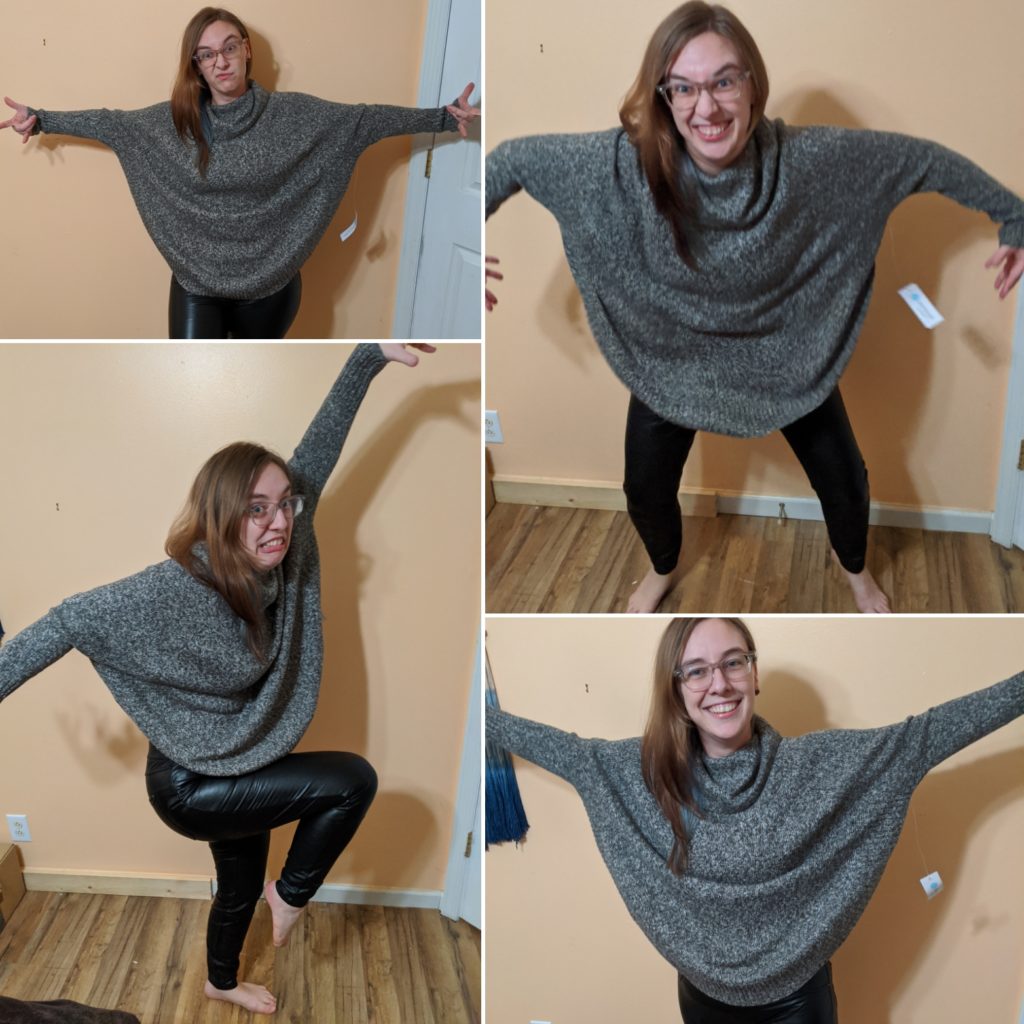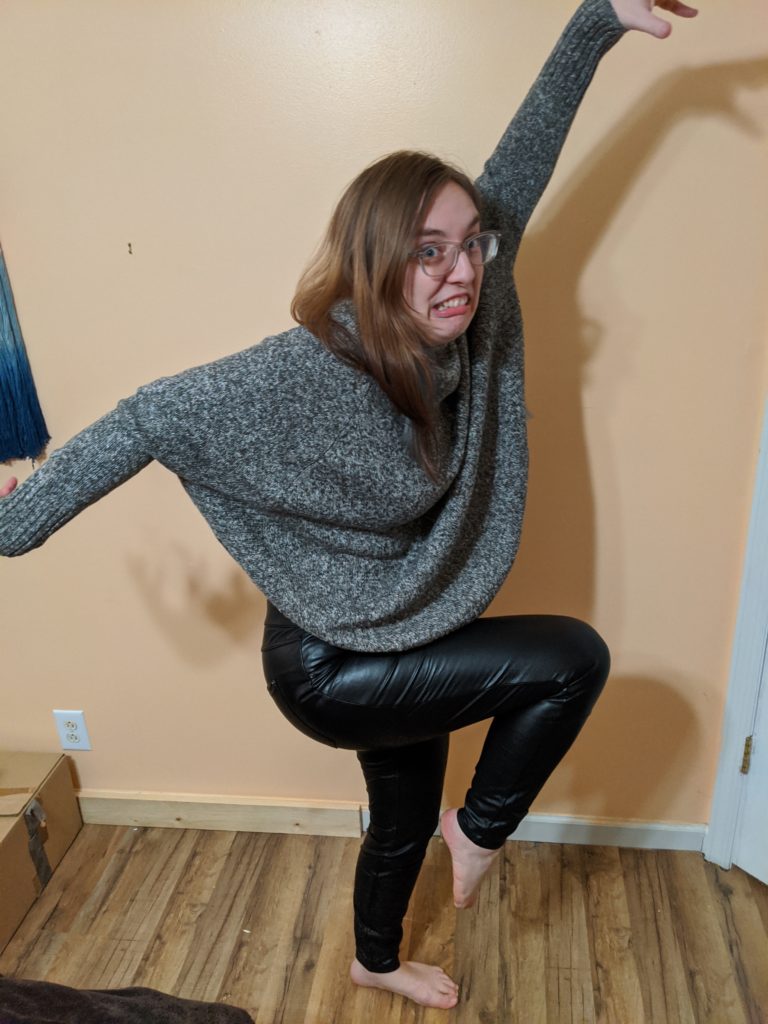 IS THIS NOT THE MOST FUCKING RIDICULOUS THING YOU'VE EVER SEEN?? It was SO comfy. The material was SO SOFT, and SO THICK, and SO LUXURIOUS. But my god…it was ridiculous. For half the price I might have kept it, anyway. I just don't have enough extra money laying around to pay $70 for this nonsense.
---
I have to go to bed now, so I can't show you the…questionable…order I got from my "personal stylist" at Amazon. Just know it wasn't great. lol! I'm ordering a second self-curated box to try to round out some outfits I have started with these two, so I'm going to combine those in a second post that will hopefully be published sooner than it took for me to get this one out.
Okay, byyyyyye!!