Inspiration: Bed Frame & Headboard
When I last wrote about my bed, we had it assembled but not painted. Well…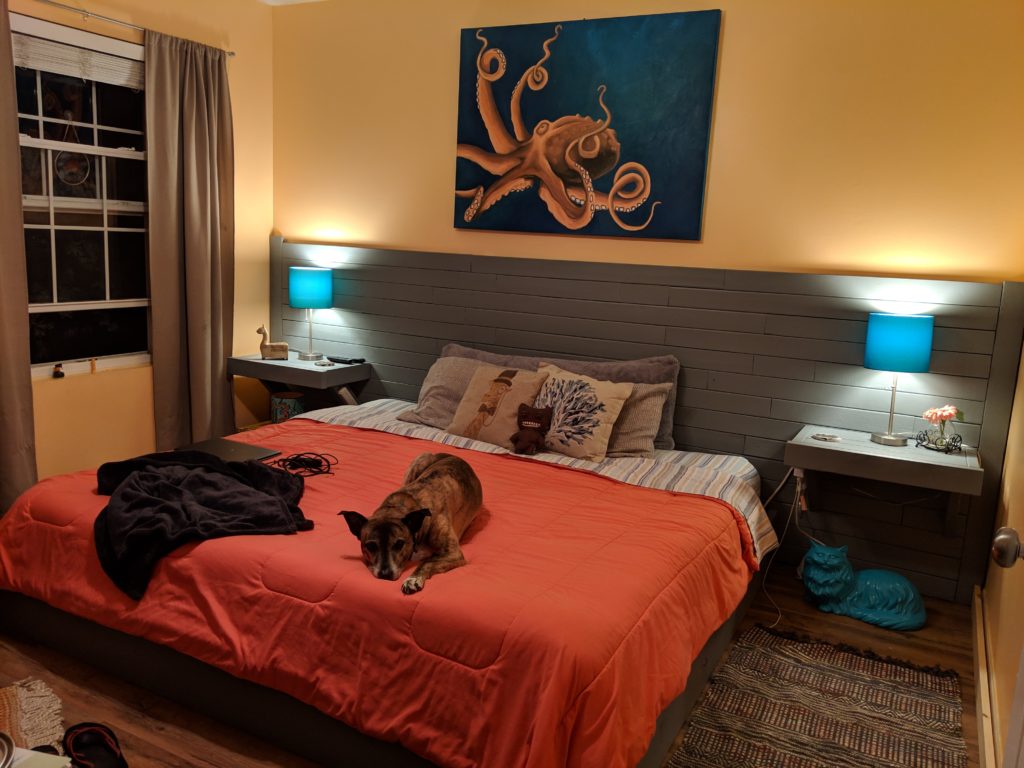 We finished it! Finally! Several weeks ago, tbh. I'm just really bad at writing blog posts these days. It looks good, though. I love it so hard.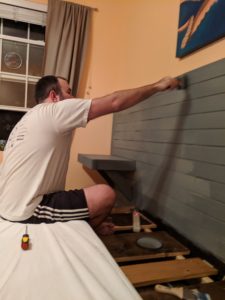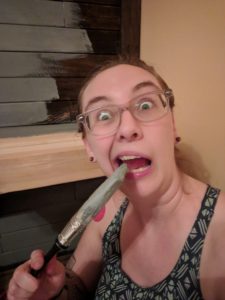 It really didn't take that long to get it all painted, once we sat down to do it. The biggest issue was that I thought I had a decent amount of the dark gray paint left over from when the stairwell was painted. Turns out I didn't. I had a tiny amount from that project and then about half a gallon of this dark green that I used in the bonus room closet which is supposed to be a reading nook/library sort of space….unfinished project from my previous life. So, yeah. I had to buy another gallon of paint.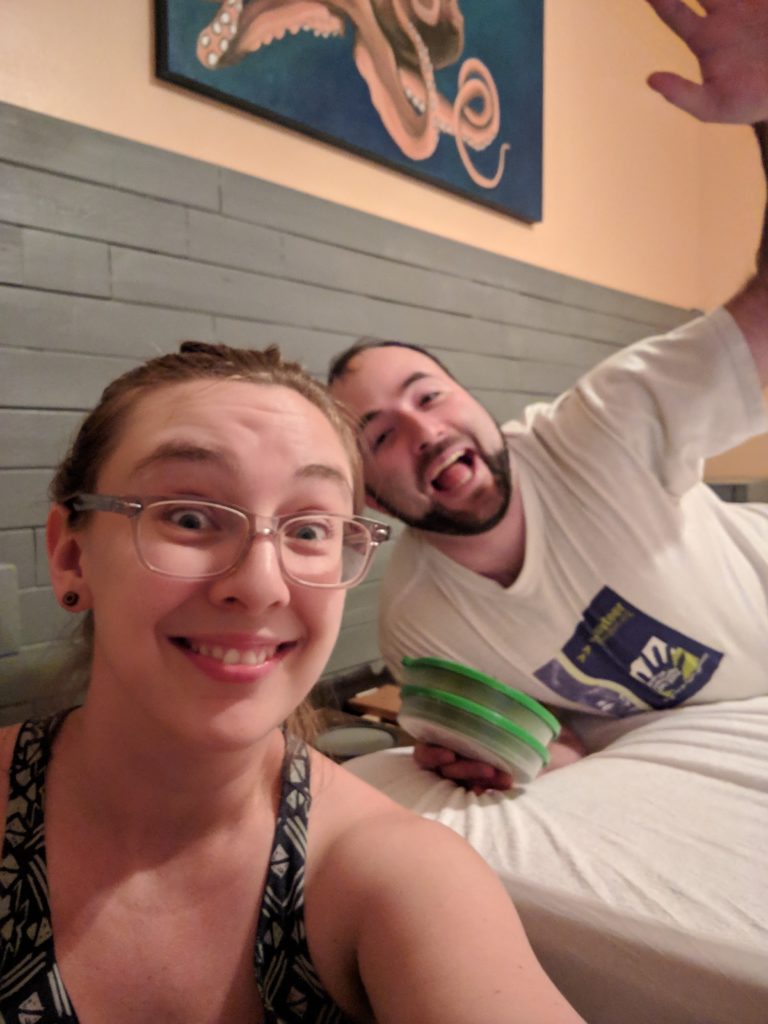 Once I finally had the paint and motivation (and company) to sit down and do it, it was pretty quick and easy. We had The Office playing in the background and I think we got both coats cranked out in a single night. I had already gotten the first coat on about half of the headboard with the last of the stairwell paint, so there was a nice staggering of space to paint while other areas were drying. I also bought a can of dark blue spray paint and fancied up a couple of trays and a mirror for the room.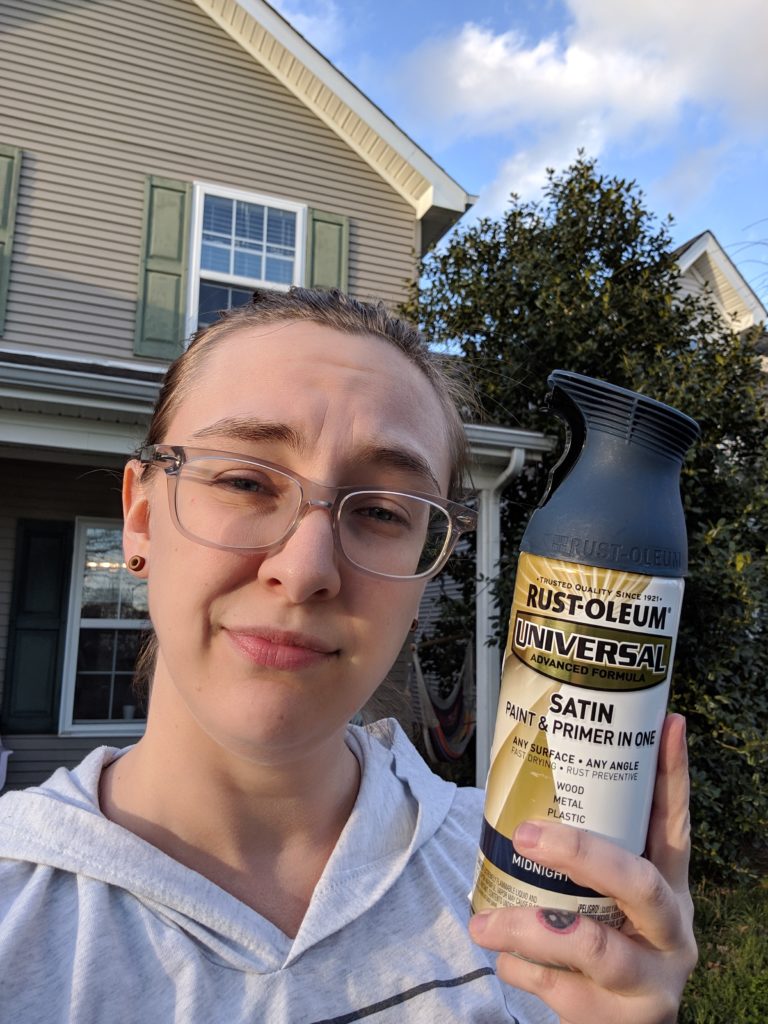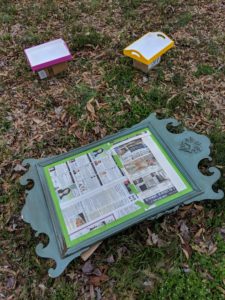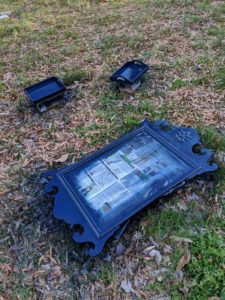 I don't know…there isn't much to say when all you do is paint. I don't know any secrets to painting something super well or extra easy or anything. Just don't look too closely and it's allll goooood.